The final list of football players was formed in Crimean football Academy
August 11, 2020 / 15:46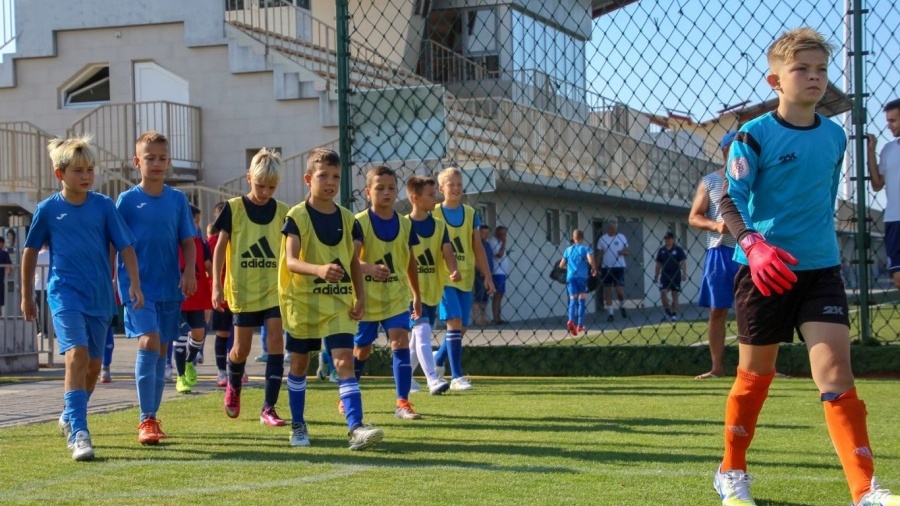 The final line-up of football players was formed in Crimean football Academy after several stages of selection. 150 athletes divided into six age groups, start sports training on the base of Academy. The youngest are included in part of the U-12 team (Head coach Vladimir Martynov). Then goes U-13 (Vitaliy Saranchukov), U-14 (Vidas Alunderis), U-15 (Eldar Ibragimov), U-16 (Nikolai Zhogin), U-17 (Dmitriy Nazarov).
The young athletes train and play two-way matches now. The official duels are scheduled on September, when the new start football season is waited in Crimea.
The away trip out of peninsular are scheduled in plan of Academy to participate in different All-Russian and international tournaments.
Besides, the football players will sit at desks on first day of autumn in new school #17 of Yevpatoriya, put in commission in this year. The Crimean football Academy pays great attention not only at growing of sportsmanship, but also at level of education of its students.
The current list of football players you can find on official web-site of the CFA.