The holders of football prize "Vocation" became known
December 16, 2019 / 17:53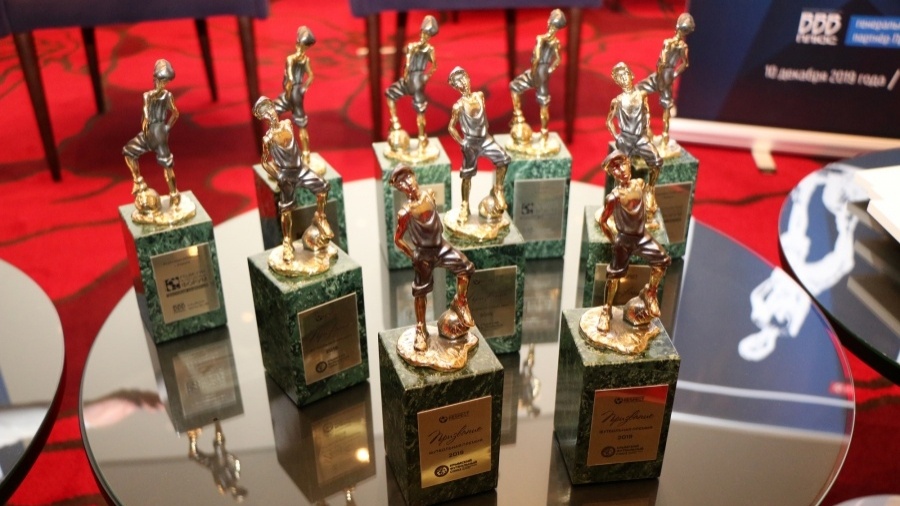 The names of the laureates of the annual professional football prize "Vocation" became known within the framework of the III Crimean football Forum on December 9.
The prize "Vocation" is presented to most active and honored representatives of Crimean football community for gains in the field of Crimean football development from the point of view of football community.
10 honored football specialists from Republic of the Crimea and Sevastopol city became the laureates of the prize "Vocation" in 2019:
Egor Dmitriev – chief engineer of the Sports and health complex "Skif" (Novopavlovka village, Bakhchysaray district)
Aleksandr Gudim – director of the "Arena-Crimea" Ltd. (Yevpatoriya city)
Gannadiy Zimen – president of the "Futsal Federation of Republic of the Crimea" Ltd. (Simferopol city)
Pavel Morozov – sports journalist of Crimea (Simferopol city)
Garrinald Nemirovskiy – sports journalist of Crimea (Simferopol city)
Zekeria Pipit – director of the stadium "Temelli" (Rodnikovoe village, Simferopol district)
Viktor Sugak – veteran of the Crimean and Sevastopol football (Sevastopol city)
Viktor Tkachenko – coach of the Municipal Budgetary Institution "Sports school of Olympic Reserve on football Simferopol city" (Simferopol city)
Vladimir Faifor – collector, football history keeper (Sevastopol city)
Boris Levin – Crimean sports TV and radio journalist (Simferopol city).
The Deputy Chairman of the Council of Ministers of the Republic of the Crimea Andrey Riumshin, the Chairman of the Committee of the State council of the Republic of Crimea on tourism, resorts and sports Aleksey Cherniak and the president of Crimean football union Iurii Vetokha presented to all laureates of "Vocation" prize the diplomas and exclusive bronze statuettes.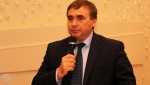 Photo: Крымский футбольный союз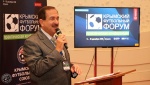 Photo: Крымский футбольный союз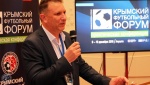 Photo: Крымский футбольный союз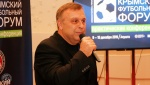 Photo: Крымский футбольный союз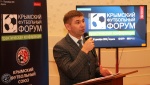 Photo: Крымский футбольный союз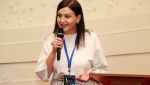 Photo: Крымский футбольный союз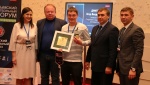 Photo: Крымский футбольный союз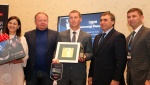 Photo: Крымский футбольный союз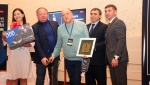 Photo: Крымский футбольный союз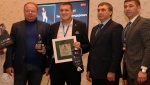 Photo: Крымский футбольный союз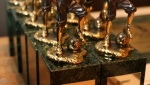 Photo: Крымский футбольный союз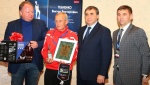 Photo: Крымский футбольный союз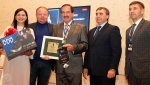 Photo: Крымский футбольный союз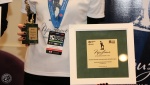 Photo: Крымский футбольный союз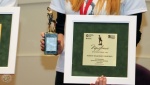 Photo: Крымский футбольный союз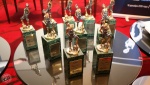 Photo: Крымский футбольный союз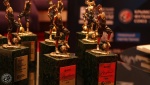 Photo: Крымский футбольный союз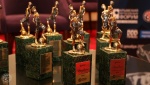 Photo: Крымский футбольный союз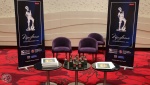 Photo: Крымский футбольный союз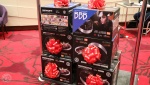 Photo: Крымский футбольный союз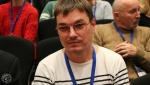 Photo: Крымский футбольный союз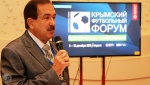 Photo: Крымский футбольный союз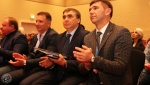 Photo: Крымский футбольный союз