The Open Championship of the Republic of Crimea of the Children`s and Youth Football League of the Crimea -2017/18 is started (PHOTO)
September 12, 2017 / 17:42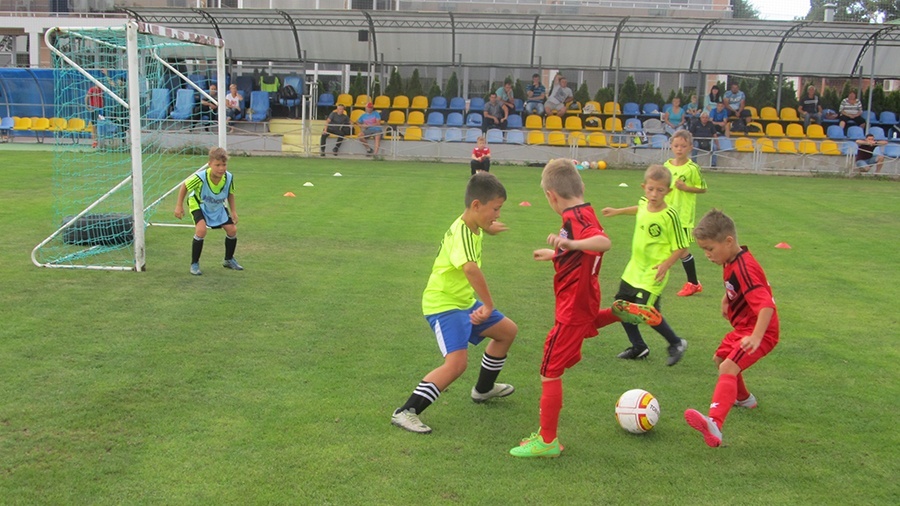 116 children`s and youth teams came to the start on September 9, 2017. This is a record teams number from all previous championships of the Children`s and Youth FL of Crimea. The competition will be attended by children from 23 sports schools and 20 children`s and youth clubs and divisions of the Crimea.
Open championship will be held according to the system of autumn-spring. Six age categories: 2001-2002 year of birth, 2003 year of birth, 2004 year of birth, 2005 year of birth, 2006 year of birth, 2007 year of birth, 2007 year of birth, competitions carry out in double round-robin system, and the youngest participants 2008 and 2009 year of birth, where accordingly participate 20 and 21 teams, are divided into groups, the winners of which will determine the winners and prize-winners in the spring at the final part.
These competitions are an excellent game practice for young players, an opportunity to play in original football, built not so much technical skill and tactical training, but on the players` full devotion.
Gennadiy Sapozhnikov, head of the CFU Youth football committee:
"Now the prerogative is given to mass children`s and youth football. The participants are at age when it is pleasant to work for coaches and to play in interesting, long and exciting tournament for children. There are many talented children living and training in Crimea, and it is necessary to hold the Children`s and Youth FL of Crimea championship to elicit their potential, especially in cities and districts with rich football traditions. It is necessary to develop children`s football in every lonely village. At these competitions will show many players who will claim for apply to the School of Olympic Reserve and Sports schools. I wish to all competitions participants the success at the upcoming sports race".