Tournament among the Siloviki* held for the first time since the USSR in Kerch
May 8, 2017 / 09:41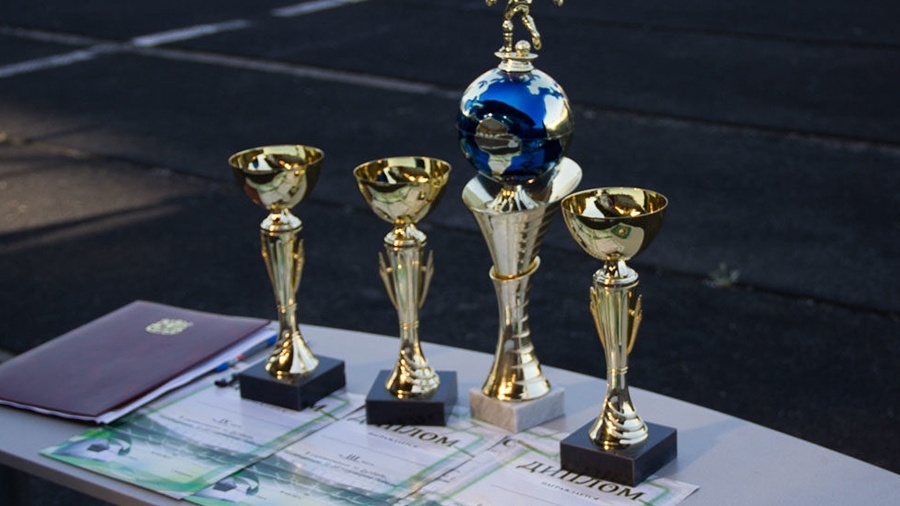 At the stadium named after the 50th anniversary of October realized an idea of re-creation a football tournaments among institutions and ministries of force on the eve of Victory Day, this idea discussed at round table in Kerch city Administration.
The organizers were the football club "Ocean" and Administration of Kerch city.
Four teams gathered at the central city stadium, who afterwards showed vehement strife: the "Bastion" team (the Sevastopol Prosecutor`s Office), "Fakel" (Ministry of Emergency Situations of Kerch city), "Dynamo"  (Ministry of internal affairs of Kerch city) and "Veteran-D" (veterans of the Kerch club "Dynamo").
The results of the competitions on the occasion of the 72nd anniversary of the Victory are as follows:
Semifinals
"Dynamo" (Kerch city) – "Bastion" (Sevastopol city) 1-1 (4-3 pen.)
"Fakel" (Kerch city) – "Veteran-D" (Kerch city) 1-1 (4-5 pen.)
Third place play-off
"Bastion" (Sevastopol city) – "Fakel" (Kerch city) 7-3
Final
"Veteran-D" (Kerch city) – "Dynamo" (Kerch city) 3-2
Winners and participants of the tournament had awarded with cups and medals. It should be noted that at the ceremony had read a letter from the leadership of the Crimean football union, where the tournament organization described as an irreplaceable contribution to the football development on the peninsula.
As the player-coach of the winning team Sergey KHOROSHKO told to the KerchINFO journalist, the tournament was at a good level: there was excitement, there were emotions. "My team and me personally are very happy about the victory, and we hope that the tournament will continued in the next year with a larger number of teams. Our team will gladly take part in it again", said Sergey Khoroshko.
Note: *Siloviki – pl., politicians from the security or military services, Russian slang.