Kerch officials brought home a football bronze
May 6, 2017 / 11:42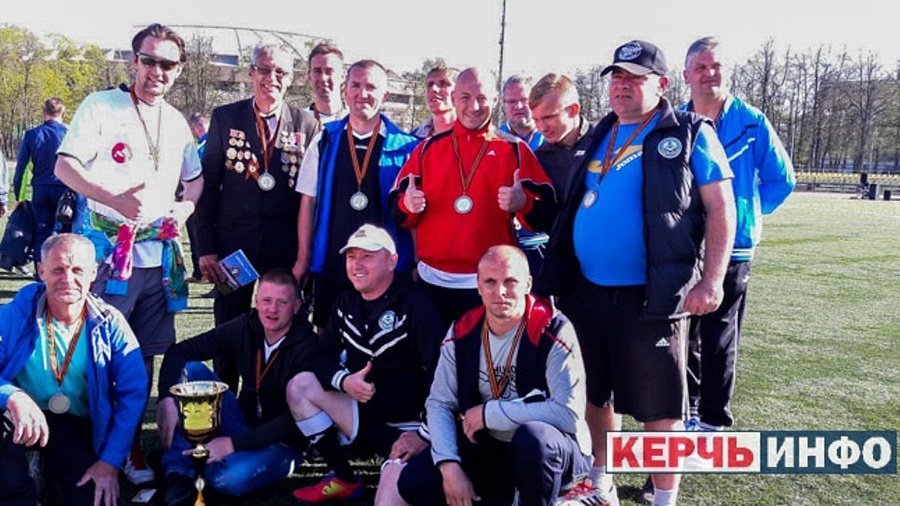 Kerch`s administration worthily presented Kerch city at the tournament "Hero-city Cup". Officials returned to the city with bronze.
Sports complex "Luzhniki" in Moscow city hosted a football tournament "Hero-city Cup" on Wednesday, May 3. Kerch city was represented by a team from the city`s administration at such a crucial match: Deputy Chairman of Kerch administration Diliaver Melgaziev, Director of the Stadium n.a. the 50th anniversary of October Oleg Zhmaka, Head of the physical education, youth and sports department Vitaliy Kalchenko, Head of the fire service department, lieutenant colonel Sergey Navrodsky.
Kerch city council chairman Larisa Shcherbula and Head of the city administration Sergey Borozdinyi went to support our football players in the capital.
As a result, Kerch team took the worthy 3rd place.
Note, that tournament hold annually for several years. Initially, the "Hero-city Cup" established by Valentina Matvienko Chairman of the Federation Council of the Russian Federation Federal Assembly, and first cup tournament devoted to the 70th anniversary of the Great Patriotic War.