Regular mini-training session and a master class for young football players was held in Bakhchysaray district (PHOTO)
September 19, 2017 / 09:20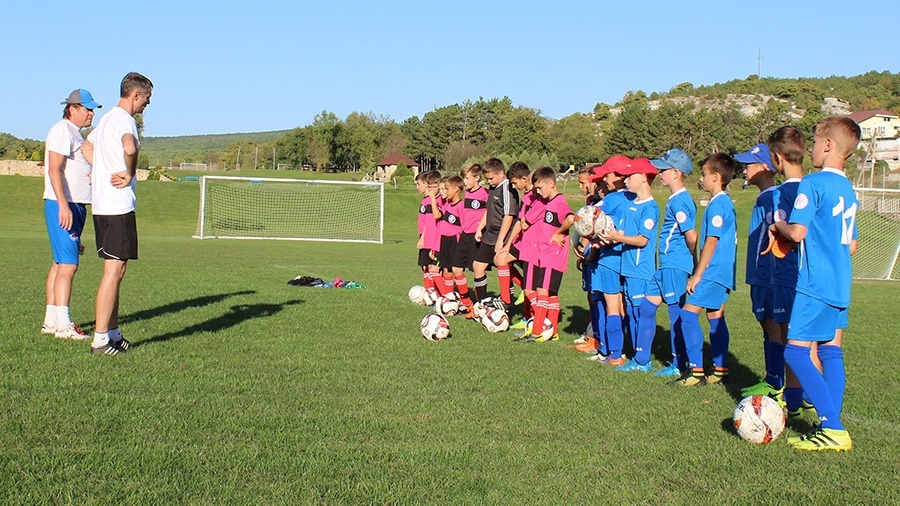 Regular mini-training session and master class for young football players of 2008 year of birth was held on the fields of sports complex "Inkomsport" (Kuibyshevo urban-type settlement, Bakhchysaray district) on September 16-17, 2017. The master class was conducted by well-known football players, veterans of the Simferopol "Tavriya" Aleksey Antiukhin and Dmitriy Nazarov. Maria Berezhnaia, ballet dancer of the Crimean State Academic Music Theater, held a stretch warming-up for the children.
Within the framework of this mini-training session was hold the game between the teams "Tavriya-2008" (Simferopol city, coach Andrey Cheremisin) and "CSKA-2008" (Sevastopol, coach Aleksander Guiganov). Young Simferopol players won the game with score of 5:3.
The master class and sports events were organized with the direct participation of ANO "Crimean and Sevastopol Football Veterans" (Director Valery Petrov).