Greetings with World Children`s Day!
June 19, 2018 / 15:48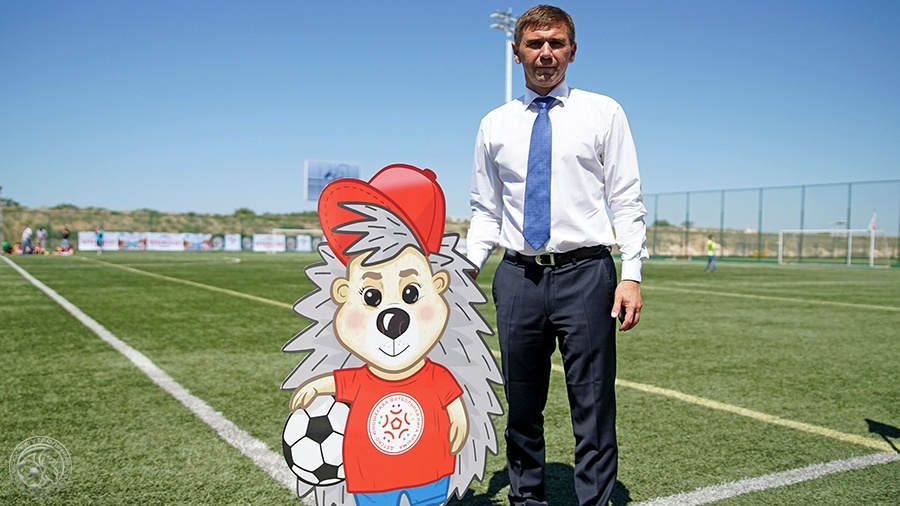 Photo: Крымский футбольный союз
Dear young football players!
Dear coaches, parents, supporters and fans of the most spectacular sport!
The whole world celebrates Children`s Football Day, today on June 19!
How many children`s hearts stole and settled with eternal love football? Probably, it will never and nowhere be possible to count.
This favorite by millions of sports is living through a new birth at recent years in the Crimea. The boys ecstatically kick the ball about, watch the matches of football stars and try to imitate them in everything on the wave of the World Cup 2018, which takes place in our country, on the wave of a spike of general interest in football.
The 2018th is proclaimed the Children and Youth`s football Year in the Republic of Crimea. I am sure that this event will help us all together to make an even more powerful breakthrough in the development of our common cause.
Dear friends!
I wish to all coaches the worthy pupils and successors of your hard work! To all young football players, I wish you great success and luck, athletic strength and endurance!
I say many thanks from the bottom of my heart to the parents, grandmothers and grandfathers of our young football players. Thank you for your faith in the talent of your children, for your tireless support in the upbringing of young athletes.
Be happy and healthy! Love a great game – football! The game that united us from the very childhood for many years!