Football club`s delegation from China visited the headquarters of the Crimean football union (PHOTO)
October 25, 2017 / 15:42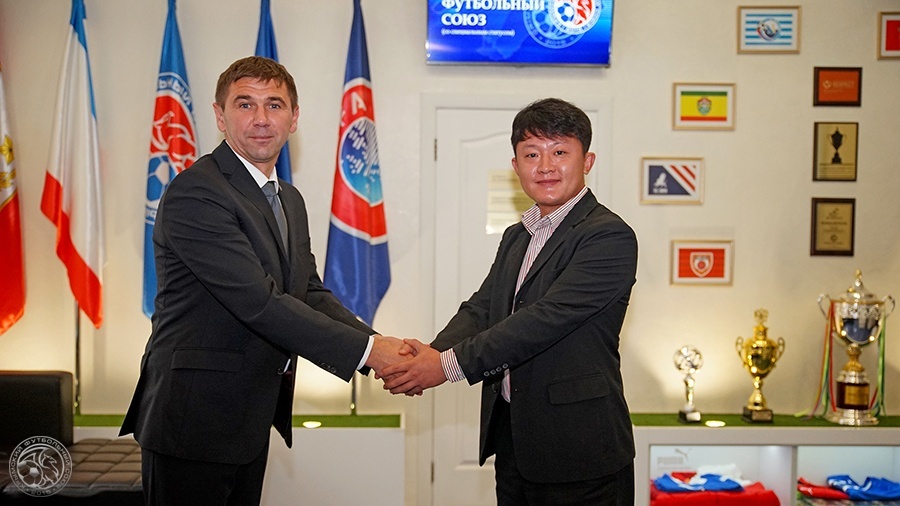 Photo: Крымский футбольный союз
Delegation of the children`s football club "Dayu" (PRC, Liaoning province, Dandong city) visited the headquarters of the Crimean Football Union on October 25, 2017, where met with the President of the organization mr. Iurii Vetokha and the Head of the Youth football committee mr. Gennadiy Sapozhnikov.
During the meeting were discussed the issues of children`s football at peninsula, as well as conduction of training sessions by the PRC in the Crimea and participation of those teams in various football tournaments.
Mr. Iurii Vetokha, President of the Crimean Football Union:
"Today`s meeting had a familiarization nature. Our Chinese partners are interested in security in the Crimea first of all, they want to see not only sports facilities, but also see personally how people live in the Crimea.
I think that for seven days of staying at the peninsula they will make sure that the Crimea is absolutely safe region. During our meeting were discussed not only the issue of participation of Chinese teams in Crimean competitions and conducting of training sessions, but also a possibility of staying for a longer time of young PRC football players so that they could get a football education here in the Crimea. Now our partners will travel all over the Crimea, will look at our infrastructure and choose two objects, one of which will be a base in the future. As for the term of their teams arrival in the Crimea, approximately, on July 2018".
Mr. Yin Zhenyu, General manager of FC "Dayu" (Dandong, China):
"We have a young football club engaged in training of young football players. There are more than 200 children at the age from 12 to 14 years now in our club, which learning the game of football. So far, we visited only two cities of Crimea – Simferopol and Yevpatoriya, but in next few days we will visit other parts of the peninsula. We want to familiarize with the football infrastructure of Crimea, in order to conduct here training sessions of our teams in future and participate in competitions".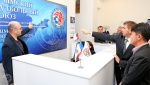 Photo: Крымский футбольный союз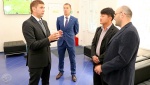 Photo: Крымский футбольный союз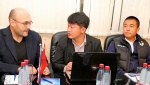 Photo: Крымский футбольный союз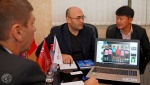 Photo: Крымский футбольный союз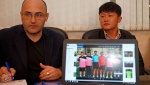 Photo: Крымский футбольный союз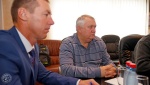 Photo: Крымский футбольный союз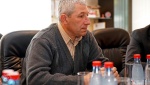 Photo: Крымский футбольный союз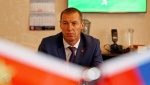 Photo: Крымский футбольный союз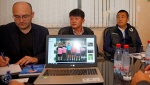 Photo: Крымский футбольный союз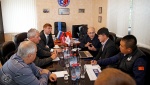 Photo: Крымский футбольный союз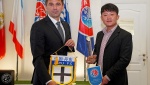 Photo: Крымский футбольный союз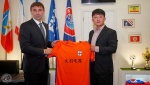 Photo: Крымский футбольный союз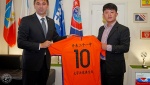 Photo: Крымский футбольный союз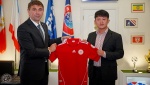 Photo: Крымский футбольный союз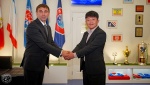 Photo: Крымский футбольный союз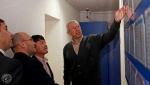 Photo: Крымский футбольный союз
Photo: Крымский футбольный союз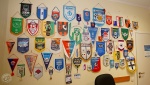 Photo: Крымский футбольный союз
Photo: Крымский футбольный союз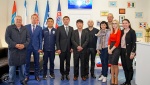 Photo: Крымский футбольный союз