The matches of the 14th tour of the CFU Premier League will be played on Wednesday, November 24
November 23, 2021 / 13:56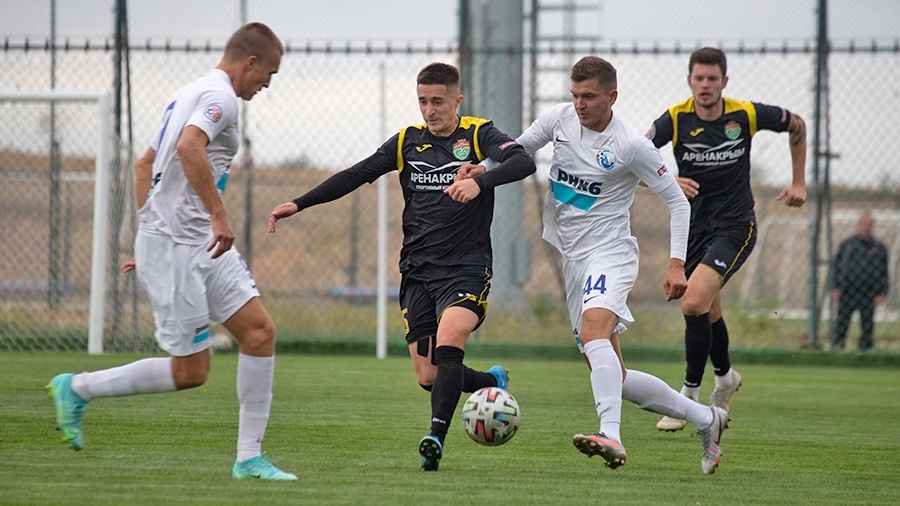 The matches of the Crimean football union Premier League championship will be on the peninsular on November 24. There will play in Sevastopol, Alushta, Bakhchysaray district and Simferopol.
FC "Sevastopol" will host FC "Yevpatoriya" at native walls. The match will be on the field of SHC "Sevastopol" and will start at 14 o'clock. The referee of the meeting is appointed Aleksandr Kreshchik from Saki.
"Aluston-SCC", Alushta will meet with "Kyzyltash", Bakhchysaray at own field. The meeting will be on the field of Training center of athletic performance of Russian National teams "Krimskiy". The starting whistle will sound at 14 o'clock, and the teams will be judged by referee from Simferopol Denis Shudrik.
"Gvardeets", Skvortsovo will play with "Ocean", Kerch on the field of sports center "Skif". This duel will start at 14 o'clock as well, it will be conducted the team referees' led by Nikita Sugak from Sevastopol.
And a match in Simferopol will start at 14 hours 30 minutes, where local "TSK-Tavriya" will play with "Rubin Yalta". The game will judge Mikhail Verikovskiy, it will be on the field of Sports training center of national teams of the Crimean Republic (ex name "Locomotive").
All matches of the 14th tour of the CFU Premier League are scheduled to show in live broadcast on the official Crimean football union website.