The matches of the 10th tour of the CFU Premier League will be played on Saturday, October 30
October 29, 2021 / 13:59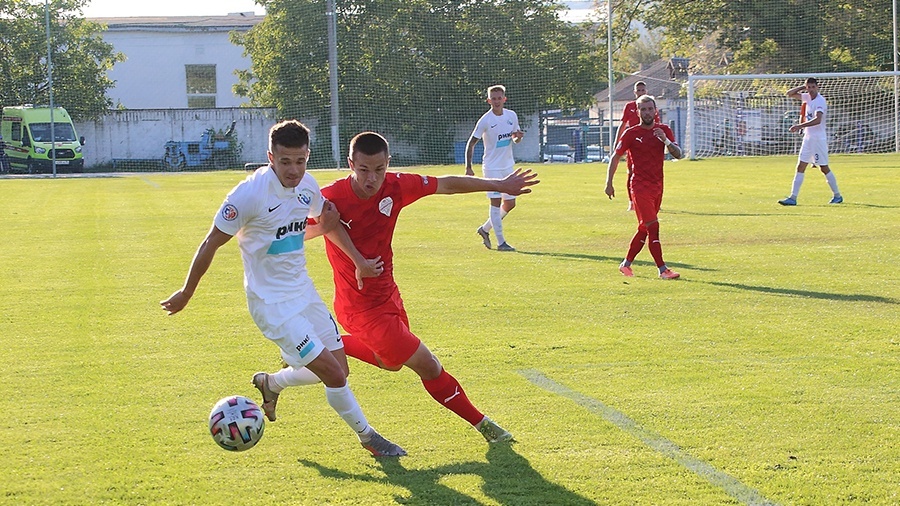 The matches of the 10th tour of the CFU Premier League championship will be on Saturday, October 30. The games will be played in Bakhchysaray district, Kerch, Alushta and Bakhchysaray.
"Gvardeets", Skvortsovo will play with "TSK-Tavriya", Simferopol on the field of sports center "Skif", Novopavlovka (Bakhchysaray district). This game will start at 14 o'clock, and the teams will be judge by the referee from Simferopol Denis Shudrik.
"Ocean", Kerch will measure its strength with FC "Yevpatporiya" at own field. The match will be on stadium in Kerch n.a. 50th anniversary of October. The referee of this meeting is appointed Nikita Sugak from Sevastopol. The beginning of the match at 14 o'clock.
The battle in Alushta starts at 14 o'clock as well, where local "Aluston-SCC" will play with "Rubin Yalta". The match will be on the field of Training center of athletic performance of Russian National teams "Krimskiy", and teams will be brought out to the field by referees' team led by Mikhail Verikovskiy from Simferopol.
And game in Bakhchysaray will start at 15 o'clock, where "Kyzyltash" will host FC "Sevastopol" at own field. This meeting is entrusted to judge the referee from Simferopol Iurii Volkov. The match will be on the stadium "Druzhba".
Please note that supporters will be admitted to the stadiums only if they have an identity document with a QR code or a COVID-19 vaccination certificate or a certificate (QR code) of a COVID-19 disease (valid for 6 months after recovery), or with a negative PCR test (validity no more than 7 days).
All matches of the 10th tour of the CFU Premier League are scheduled to show in live broadcast on the official Crimean football union website.