The semifinalists of the CFU Cup – 2021/22 are determined (PHOTO)
October 14, 2021 / 11:48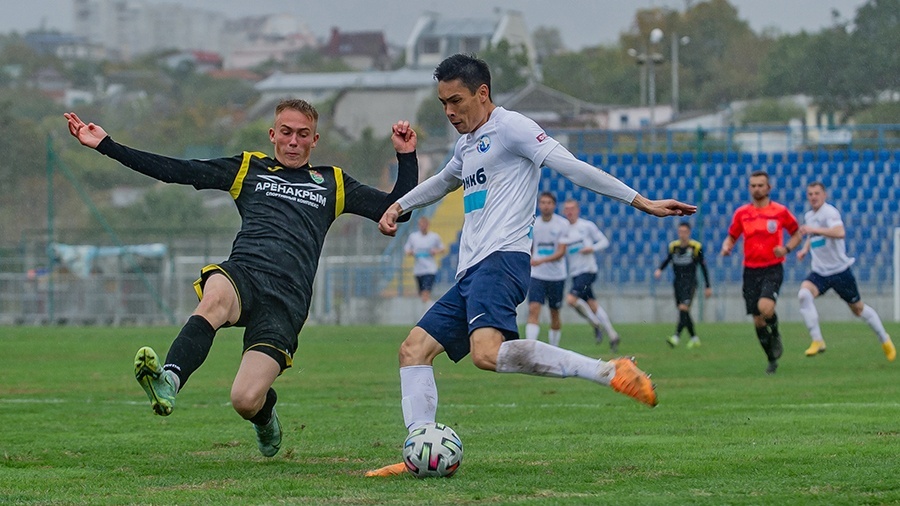 The return quarterfinal legs of the Crimean football union Cup – 2021/22 were played in the Crimea on October 13.
"Ocean", Kerch and "Kyzyltash", Bakhchysaray dispersed peacefully – 0:0. First match between these rivals was played in a draw – 2:2. Let us note, that the rule of "'away goal" doesn't work anymore, thus was appointed shootout series according to the Regulations of the tournament, where football players of "Kyzyltash" was stronger, having won 3:2 and won the right to participate in semifinal stage pf the tournament.
FC "Sevastopol" achieved will win from FC "Yevpatoriya" at own field – 2:1. First meeting between this teams ended with the win of Yevpatoriya – 1:0. Thus the winner was determined in shootout series, where luckier was the players of "Yevpatoriya", having won 7:6.
"Rubin Yalta" hugely won from "Aluston-SCC", Alushta at own field – 3:0. Let us note, that first match ended with minimally win of Alushta -1:0. Thus, club from Yalta broke through to the semifinal.
And "Gvardeets", Skvortsovo was stronger than "TSK-Tavriya" in away game – 2:1 and went to the semifinal stage. The winner wasn't shown in the first match – 2:2.
There will play in the semifinal of the CFU Cup-2021/22: "Kyzyltash", "Yevpatoriya", "Rubin Yalta" and "Gvardeets". The semifinal pairs will be formed on the ground of the draw, it will be afterward. The semifinal matches will be on spring 2022.
The matches of the 8th tour of the CFU Premier League will be on next Sunday, October 17. There will play: "Aluston-SCC" – "TSK-Tavriya", "Rubin Yalta" – "Yevpatoriya", "Sevastopol" – "Gvardeets" and "Ocean" – "Kyzyltash".