"TSK-Tavriya" – "Yevpatoriya", "Sevastopol" – "Ocean" and two more matches will be played on Sunday, September 25
September 24, 2021 / 14:13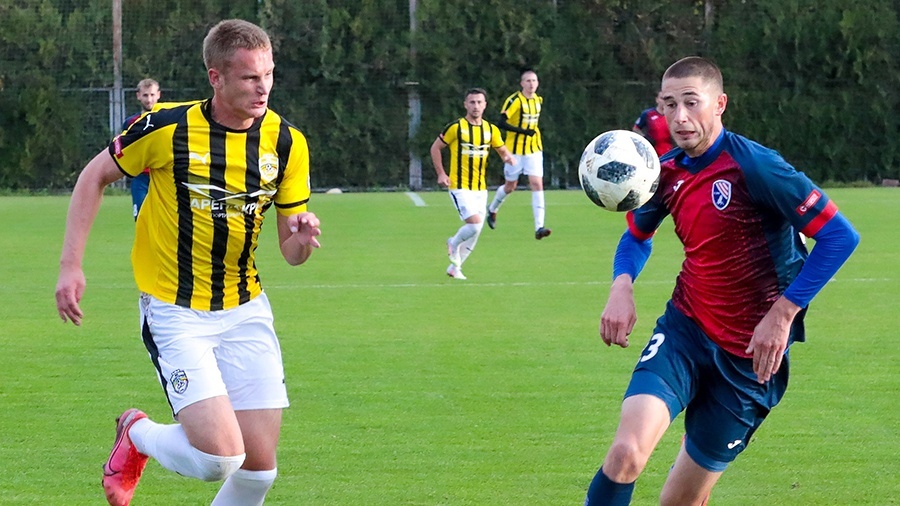 The matches of the sixth tour of the Crimean football union Premier League championship season 2021/22 will be on the peninsular on next Sunday, September 26. The games will be played in Bakhchysaray, Sevastopol, Bakhchysaray district and Simferopol.
"Kyzyltash", Bakhchysaray will host "Rubin Yalta" at own field. Both clubs are in the basement of the standings and scored the same number of points – by 4. The match will be on stadium "Druzhba" in Bakhchysaray and will start at 15 o'clock. The teams will be judged by referee from Sevastopol Nikita Sugak.
Derby of the hero-cities will be in Sevastopol, where local same name club will meet with "Ocean", Kerch. Sevastopol is single- headedly leading the championship, scored 10 points, and "Ocean" is on the fourth position, scored 7 points. The game "Sevastopol" – "Ocean" will start at 16 o'clock and will be on SHC "Sevastopol". The referee of this match will be Roman Dovbnia from Simferopol.
"Gvardeets", Skvortsovo will play with "Aluston-SCC", Alushta on the field of sports center "Skif" in Novopavlovka (Bakhchysaray district). The teams hold neighboring positions in the standings (5th and 6th accordingly) and scored the same number of points – by 6. The game "Gvardeets" – "Aluston-SCC" will start at 16 o'clcok. The teams will be brought out to the field by referees' team led by Maksim Klim from Sevastopol.
And central match of the 6th tour will be in Simferopol, where local "TSK-Tavriya" will host FC "Yevpatoruya" at own field. The rivals scored by 9 points and holds 2nd and 3rd places in the standings. The duel "TSK-Tavriya" – "Yevpatoriya" will be on the field of Sports training center of national teams of the Crimean Republic (ex name "Locomotive") and will start at 16 o'clock. The referee of this opposition is appointed Aleksandr Kreshchik from Saky city.
All matches of the 6th tour of the CFU Premier League-2021/22 are scheduled to show in live broadcast on the official Crimean football union website.