The matches of the second tour of the CFU Premier League will be in 28-29 August
August 27, 2021 / 11:12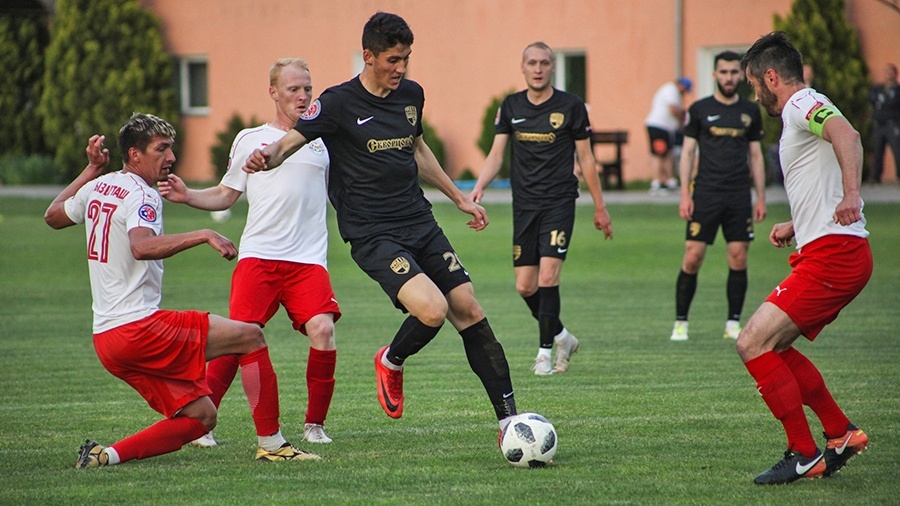 The matches of the second tour of the Crimean football union Premier League championship, season -2021/22 will be played in Crimea on next weekend. The four matches are waiting the football lovers: in Alushta, Sevastopol, Bakhchysaray district and Simferopol.
"Aluston-SCC", Alushta will host at own field FC "Yevpatoriya" on Saturday, August 28. This game will be on the field of Training center of athletic performance of Russian National teams in Alushta (ex name "Spartak") and will start at 16 o'clock. The teams will be judged by referees' team led by Dmitriy Ponomarenko from Dzhankoi.
FC "Sevastopol" will play with "Rubin Yalta" at native walls. This match starts at 18 o'clock and will be on SHC "Sevastopol". The referee of the meeting is appointed Denis Korablev from Kerch.
Two more matches will be played on Sunday, August 29.
The game in Novopavlovka, Bakhchysaray district will start at 17 o'clock, where "Gvardeets", Skvortsovo will host "Kyzyltash", Bakhchysaray on the field of sports center "Skif". The teams will be brought out to the field the referees' team led by Roman Dovbnia from Simferopol.
And tour will end by the match in Simferopol, where on the field of Sports training center of national teams of the Crimean Republic (ex name "Locomotive") local "TSK-Tavriya" will host "Ocean", Kerch. The match will start at 17 hours 30 minutes, the referee of this match will be Denis Shudrik from Simferopol.
All matches of the 2nd tour of the CFU Premier League-2021/22 are scheduled to show in live broadcast on the official Crimean football union website.