The match for the CFU Supercup – 2021 will be on August 14!
August 13, 2021 / 12:22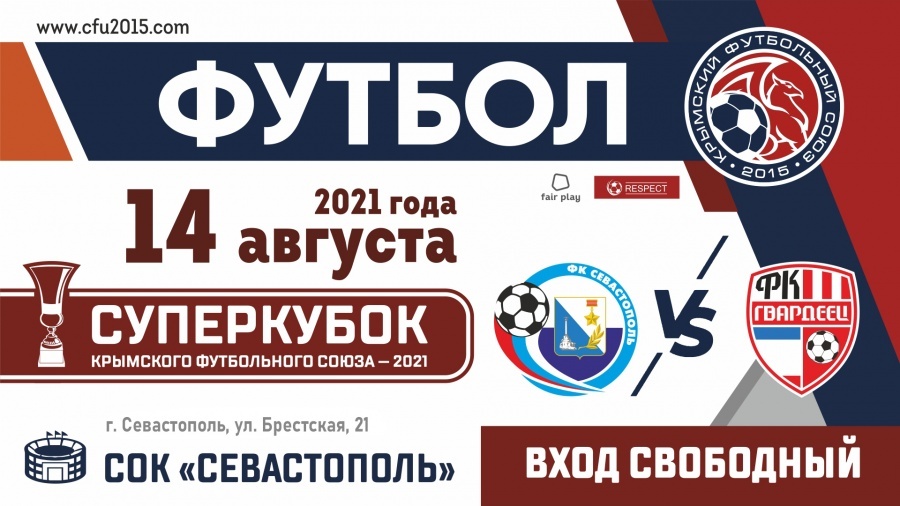 The first match of new football season in Crimea will be in hero-city Sevastopol on next Saturday, August 14. The current champion of the Premier League – FC "Sevastopol" and the winner of the CFU Cup – FC "Gvardeets" from Skvortosvo (Simferopol district) will play for the Crimean football union Supercup.
This match will be in SHC "Sevastopol" and will start at 18 o'clock. Admission to the match is free.
Please note that according to the restrictive measures approved by the Governor of Sevastopol related to the spread of coronavirus infection, the number of spectators at the matches held at the SCH "Sevastopol" should not exceed 50 percent of the total stadium capacity.
Live match broadcast of the CFU Supercup match you can watch on the official Crimean football union website.