The matches of the 25th tour of the CFU Premier League will be played on Saturday, May 29
May 28, 2021 / 12:44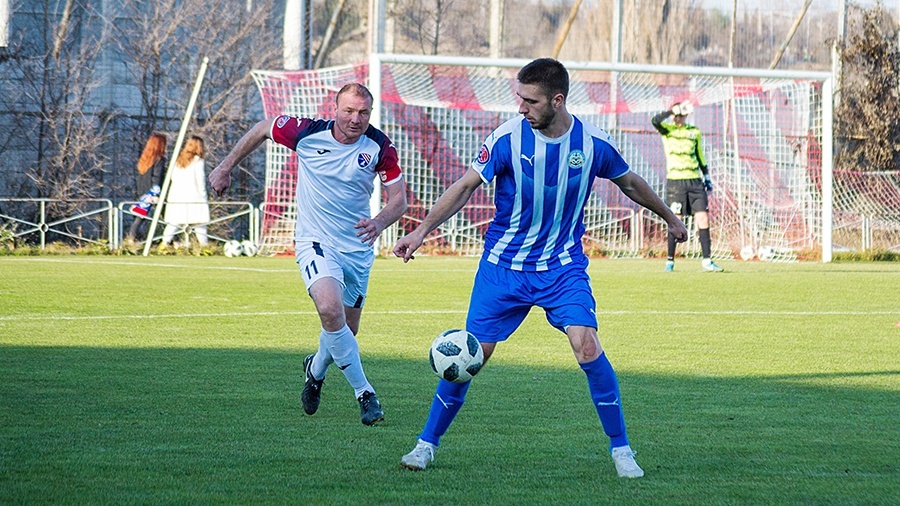 Photo: пресс-служба ФК "Океан"
The matches of the Crimean football union Premier League championship, season -2020/21 will be in Crimea on Saturday, May 29. They will be in Simferopol, Bakhchysaray district (2 matches) and Yevpatoriya.
"Favorit-VD Kafa", Feodosiya will host FC "Sevastopol" on the field of "Fiolent" stadium in Simferopol. This game doesn't have any tournament perspective for both teams. Feodosiya lost any chances to preserve the residence in Premier League, and Sevastopol won ahead of time golden awards of the championship. The game "Favorit-VD Kafa" – "Sevastopol" starts at 14 o'clock. The referee from Saky Aleksandr Kreshchik will judge the teams.
"Kyzyltash" will measure is strength with "Krymteplitsa", Molodezhnoe in Kuibyshevo, Bakhchysaray district. "Kyzyltash" is on the penultimate place in the standing, having lagged from "Ocean" in 7 points, thus preserves theoretical chances not getting into the play-off games. And "Krymteplitsa" still holds second place, fought for silver awards with "Gvardeets". The match "Kyzyltash" – "Krymteplitsa" starts at 16 o'clock. Maksim Klim from Sevastopol is appointed as referee of this meeting.
FC "Yevpatoriya" will play with "Gvardeets", Skvortsovo at own field. Both teams are neighboring in the standings. "Gvardeets" holds third place with 41 points, and "Yevpatoriya" locates on fourth position, scored 35 points. The match will be on the field of sports complex "Arena-Crimea" and will start at 17 o'clock. This game will be conducted by referees' team led by Oleg Lapishko from Simferopol.
And "TSK-Tavriya", Simferopol will play with "Ocean", Kerch on the field of sports center "Skif" at 17 hours 30 minutes. Simferopol lost the win from "Kyzyltash" in the last minutes in last tour, and Kerch won from "Yevpatoriya" at home continued its winning streak, it counts now six matches. The game "TSK-Tavriya" – "Ocean" is intrusted to judge the referee from Simferopol Mikhail Verikovskiy.
All matches of the 25th tour of the CFU Premier League you can watch in live broadcast on the official Crimean football union website.