The matches of the 22nd tour of the CFU Premier League will be on Saturday, May 1
April 30, 2021 / 17:27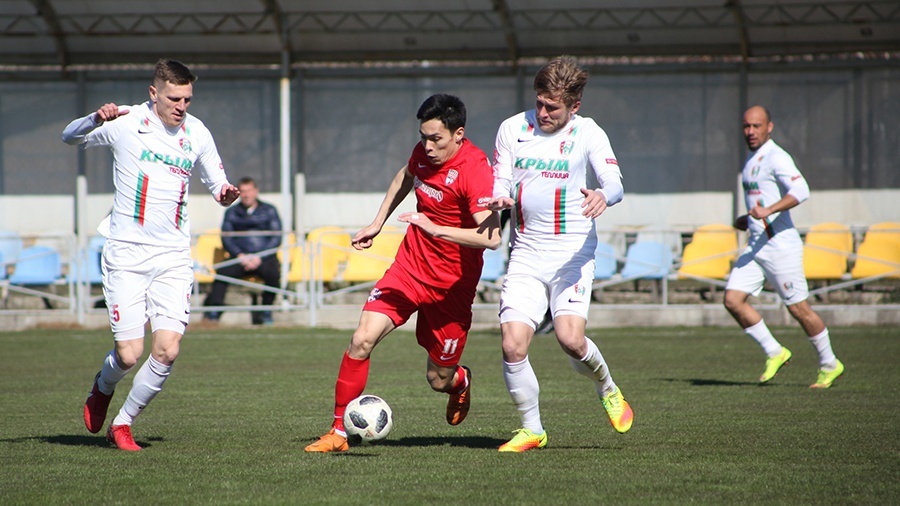 The matches of the 22nd tour of the Crimean football union Premier League championship, season -2020/21 will be played in Crimea on next Saturday, May 1. The games will be in Bakhchysaray district (2 matches), Kerch and Simferopol.
"Kyzyltash", Bakhchysaray will host "Favorit-VD Kafa", Feodosiya in urban type settlement Kuibyshevo. Both rivals are fighting for the preservation of residence in Premier League, fate of both teams depends on result of this match. Feodosiya is on the last place of the standings, and Bakhchysaray – in one line upper, but distance in 10 points separates the teams. The match "Kyzyltash" – "Favorit-VD Kafa" will be on the field of sports complex "Incomsport" and will start at 15 o'clock. This game will be conducted by referee from Simferopol Mikhail Verikovskiy.
The game in Novopavlovka starts at 15 hours 30 minutes, where "TSK-Tavriya" will meet with FC "Yevpatoriya". Both teams scored the same number of points – by 29 and still preserve the theoretical chances to win silver and bronze awards at the end of the season. The game "TSK-Tavriya" – "Yevpatoriya" will be on the field of sports center "Skif", and teams will be judged by referee from Pervomaiskoe Roman Shalverov.
The derby of hero-cities will be in Kerch. Local "Ocean" will meet with FC "Sevastopol" there. Kerch essentially increases its chances in fight for the preservation of place in Premier League after two wins in a row, and Sevastopol confidently walks towards its third champions title, been ahead of closest follower represented by "Krymteplitsa" by 13oints. The match "Ocean" – "Sevastopol" will start at 16 o'clock and will be on stadium of the 50th anniversary of October. Aleksandr Kreshchik from Saky city is appointed as referee of this duel.
And match in urban type settlement Agrarnoe, Simferopol will close the 22nd tour, "Krymteplitsa", Molodezhnoe will meet with "Gvardeets", Skvortsovo there. It will be the duel of second and third teams: "Teplitsa" is on the second position and scored 38 points, and "Gvardeets" is behind in three points. The match will be on the field of "Krymteplitsa" stadium and will start at 19 o'clock. The game will conduct the referees' team led by Iurii Vaks from Simferopol.
All matches of the 22nd  tour of the CFU Premier League are scheduled to show on the official Crimean football union website.