The matches of the 12th tour of the CFU Premier League will be played on December 9
December 8, 2020 / 16:36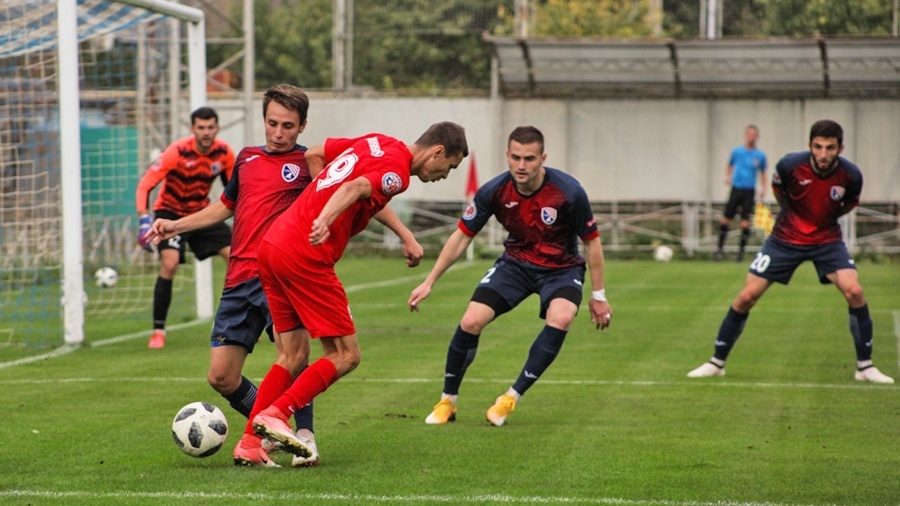 The games if the 12th tour of the Crimean football union Premier League championship, season 2020/21 will be on next Wednesday, December 9. The matches will be in Sevastopol, Bakhchysaray district and Simferopol.
FC "Sevastopol" will meet with acting champion – FC "Yevpatoriya" at own field. Sevastopol is leading in the championship, and Yevpatoriya gained a foothold on the fourth line, scored in 10 points less. The game will be on the field of sports complex "Sevastopol" and will start at 14 o'clock. Iurii Volkov from Simferopol will judge the teams.
"Gvardeets", Skvortsovo will host "TSK-Tavriya" on the field of sports center "Skif" in Novopavlovka. The club from Skvortsovo won from FC "Yevpatoriya" in last tour in away game, and Simferopol continued its winning strike, it counts 5 matches now, after the win from "Ocean", Kerch. The match "Gvardeets" – "TSK-Tavriya" starts at 14 o'clock. Roman Shalverov from Pervomaiskoe is appointed as referee of the meeting.
"Kyzyltash", Bakhchysaray will measure its strength with "Ocean", Kerch on the field of sports complex "Incomsport". The team from Bakhchysaray has on its passive the series of lose, lost 4 matches in a raw and holds penult seventh place in the standings. As for "Ocean", this club locates in one position higher, outpaced Bakhchysaray in three points. The duel "Kyzyltash" – "Ocean" starts at 14 o'clock, and the teams will be brought out to the field by referee from Simferopol Mikhail Vericovskiy.
And tour will be ended by the match in urban type settlement Agrarnoe, Simferopol, where "Krymteplitsa", Molodezhnoe will meet with outsider of the championship – "Favorit-VD Kafa". The club from Molodezhnoe holds second line, and Feodosiya closes the standings, lost in last three matches. The meeting "Krymteplitsa" – "Favorit-VD Kafa" will start at 16 o'clock. The match will be on "Krymteplitsa" stadium, and referee from Simferopol Roman Dovbnia will judge the teams.
All matches of the 12th tour of the Premier League are scheduled to show in live broadcast on the official Crimean football union website.