The matches of the 10th tour of the CFU Premier League championship will be on November 25
November 25, 2020 / 10:38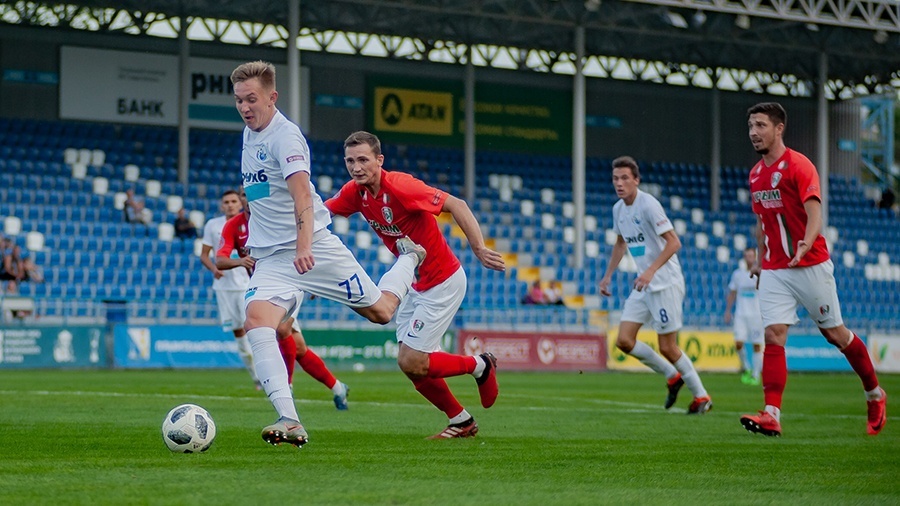 The matches of the 10th tour of the Crimean football union Premier League championship, season-2020/21will be played on Wednesday, November 25. The games will be in Bakhchysaray district, Kerch and Simferopol.
"Gvardeets", Skvortsovo will host "Favorit-VD Kafa", Feodosiya in Novopavlovka, Bakhchysaray district. Both teams suffered the defeat in last tour: the team from Skvortsovo lost to "Sevastopol" 1:4, and Feodosiya lost to "Ocean" at native walls – 1:5, as result club from Feodosiya went down to the last place in the standings. The match "Gvardeets" – "Favorit-VD Kafa" will be on the field of sports center "Skif" and will start at 14 o'clock. The referee of this match is appointed Dmitriy Ponomarenko from Dzhankoi.
"Ocean", Kerch will host FC "Yevpatoriya" at own stadium. Kerch holds fifth line in the standings, and Yevpatoriya locates on the position higher. The teams are separated only one point. The game will be on the stadium n.a. 50th anniversary of October, the beginning at 14 o'clock. The match will be conducted by referees' teamled by Maksim Klim from Sevastopol.
The game in Kuibyshevo, Bakhchysaray district also starts at 14 o'clock, where "Kyzyltash" will meet with "TSK-Tavriya", Simferopol. The club from Bakhchysaray went down to the seventh place in the standings after two loses in a raw, and Simferopol went up to the sixth place, having won three games in a raw. The game 'Kyzyltash" – "TSK-Tavriya" will be on the field of sports complex "Incomsport", and the teams will be judged by referee from Saky Aleksandr Kreshchik.
And the 10th tour will be ended by central match. "Krymteplitsa", Molodezhnoe will play with FC "Sevastopol" at own field. This will be the match of leaders: Molodezhnoe is leading in the standings, scored 21 points, and Sevastopol locates on second line, having lagged from "Teplitsa" only in 2 points, herewith has one extra game. The meeting "Krymteplitsa" – "Sevastopol" is entrusted to judge the referee from Pervomaiskoe Roman Shalverov, the meeting will start at 17 o'clock.
All matches of the 10th tour are scheduled to show in live broadcast on the official Crimean football union website.