"Krymteplitsa" – "Gvardeets" and three more matches of the 8th tour of the CFU Premier League will be on November 15
November 13, 2020 / 16:05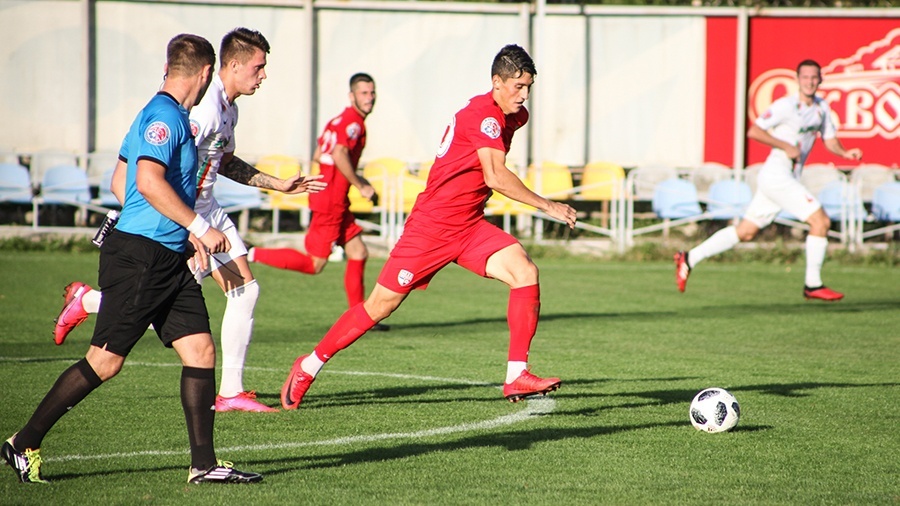 The matches of the eight tour of the Crimean football union Premier League championship, season-2020/21 will be on Sunday, November 15. The games will be in Kerch, Bakhchysaray district and Simferopol.
Derby of the hero-cities will be in Kerch, where will play local "Ocean" and FC "Sevastopol". Kerch's club holds fifth place in the standings, and Sevastopol closes the top three. The opposition stats of "Ocean" and "Sevastopol" counts 21 match in the CFU PL championships: Sevastopol has 12 wins, Kerch – 2, 7 games didn't show the winner. The meeting of the 8th tour "Ocean" – "Sevastopol" will be on the stadium of 50th anniversary of October and will start at 14 o'clock. The teams will be judged by referee from resort-city Saky Aleksandr Kreshchik.
"Kyzyltash", Bakhchysaray will measure its strength with "Favorit-VD Kafa", Feodosiya. The teams locate on the neighboring positions in the standings – Bakhchysaray on the sixth, and Feodosiya on the seventh place. "Kyzyltash" lost the win at the last tour in the match with "Sevastopol" (2:2), and Feodosiya minimally lost to "TSK-Tavriya" in away game (0:1). The game "Kyzyltash" – "Favorit-VD Kafa" will be in Kuibyshevo urban-type settlement on the field of sports complex "Incomsport". This match will be conducted by Sevastopol referees' team led by Maksim Klim. The beginning at 14 o'clock.
"TSK-Tavriya", Simferopol will host FC "Yevpatoriya" in Novopavlovka, Bakhchysaray district. Metropolitan team got its first win in the new championship at last tour. "Tavriya" can leave the last place in the standings in case of favorable outcome for itself in the match of 8th tour. Yevpatoriya is on the up part of the table of ranks, scored 9 points and has an extra game. "TSK-Tavriya" and "Yevpatoriya" conducted 21 games between each other in the championships under the aegis of the CFU, Yevpatoriya has 10 wins, Simferopol – 7, 4 times fixed a draw. The duel of the 8th tour "TSK-Tavriya" – "Yevpatoriya" will be on the field of sports center "Skif" and will start at 14 hours 30 minutes. The referee of this match is appointed Denis Korablev from Kerch.
And the 8th tour will be ended by the match in Agrarnoe urban-type settlement, Simferopol. "Krymteplitsa", Molodezhnoe will host "Gvardeets", Skvortsovo there. This match has a status of central in the tour. Molodezhnoe is ahead of the standings, has 18 points on its asset. And "Gvardeets" holds second place, having lagged from "Teplitsa" on 4 points. The meeting "Krymteplitsa" – "Gvardeets" will be on "Krymteplitsa" stadium and will start at 17 o'clock. The referee of this opposition will be Aleksey Polianin from Simferopol.
Let us note, that all matches of the 8th tour of the CFU Premier League are scheduled to show in live broadcast on the official Crimean football union website.