The VI CFU Premier League championship starts on September 26
September 25, 2020 / 14:52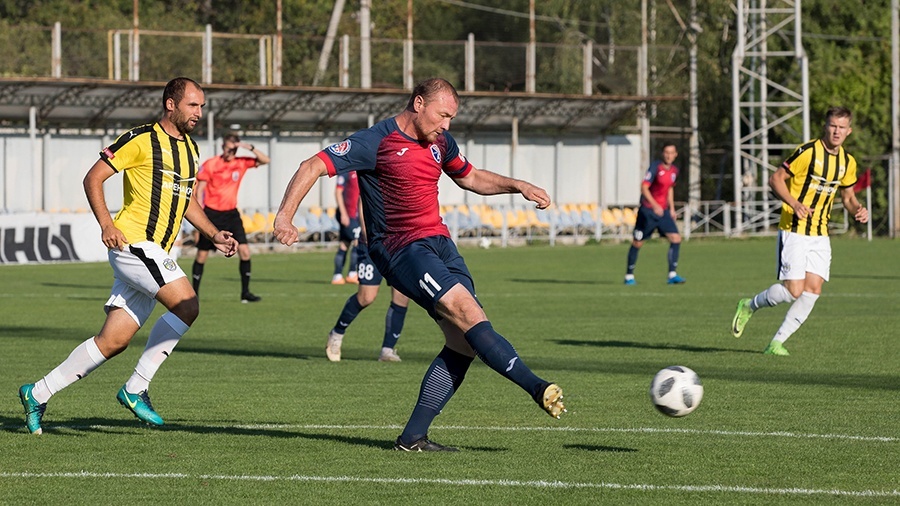 The matches of the first tour of the Crimean football union Premier League championship, season-2020/21 will be on next weekend, September 26-27. The games will be in Sevastopol, Yevpatoriya, Bakhchysaray district and Feodosiya.
Two matches are waiting of football lovers on Saturday, September 26.
FC "Sevastopol" will host at own field "Ocean", Kerch. Sevastopol won bronze awards of the championship on the grounds of the last season results, and Kerch decided the question on preservation of residence in Premier League, finished on sixth position. The meeting "Sevastopol" – "Ocean" will start at 16 o'clock on the field of SHC "Sevastopol". The teams will be judged by referees' team led by Dmitriy Ponomarenko from Dzhankoi.
The match in Yevpatoriya is starts also at 16 o'clock, where local same name club will measure its strength with "TSK-Tavriya". FC "Yevpatoriya" conducted last season better than ever, won champions title in five tours before the finish. And "TSK-Tavriya" won the fourth place in the table of ranks. The duel "Yevpatoriya" – "TSK-Tavriya" will be on sports complex "Arena-Crimea". Roman Dovbnia from Simferopol is appointed as referee of this match.
Two more meetings will be played on Sunday, September 27.
The newcomer of Premier League "Gvardeets" from Skvortsovo, Simferopol district will host the silver winner of last championship – "Krymteplitsa", Molodezhnoe on the field of sports center "Skif" in Novpavlovka. "Teplitsa" managed to won two trophies in short off-season after the championship-2019/20 ended, became the holder of the CFU Cup and Supercup, won from FC "Yevpatoriya" in both meetings. As for "Gvardeets", the club from Skvortsovo seriously strengthened its line-up, invited experienced players from different teams of the CFU Premier League. The game "Gvardeets" – "Kyzyltash" will start at 16 o'clock. The teams will be bringing out to the field by the referees' team led by Denis Korablev from Kerch.
One more match of the first tour will be in Feodosiya, where local "Favorit-VD Kafa" will play with "Kyzyltash", Bakhchysaray on the stadium n.a. Shaiderov. Feodosiya stayed in the CFU Premier League only on the ground of qualifying matches, passed "Chernomorets", Sevastopol. And "Kyzyltash" guaranteed itself final fifth position in few tours ahead of finish. The match "Favorit-VD Kafa" – "Kyzyltash" will start at 16 o'clock. The referee of the match will be Mikhail Verikovskiy from Simferopol.
All matches of the 1st tour of the Premier League are scheduled to show on the official Crimean football union website.