Return semifinal legs of the CFU Cup will be on Wednesday, August 12
August 12, 2020 / 16:19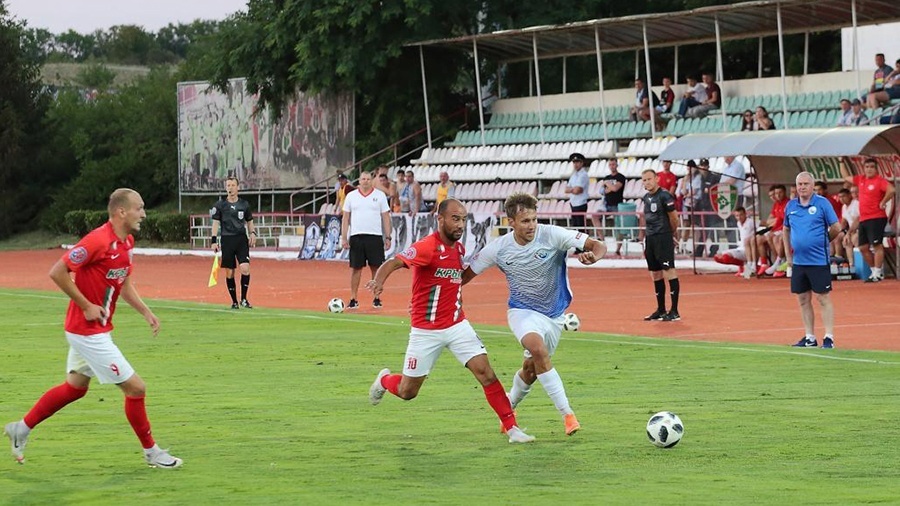 The return semifinal matches of the Crimean football union Cup, season-2019/20 will be played on Wednesday, August 12.
"Incomsport", Yalta will host FC "Yevpatoriya" in Kuibyshevo urban type settlement, Bakhchysaray district. First match between this teams ended with the score 1:0 in Yevpatoriya favor. Dliaver Nuridinov scored single ball in this game. The return meeting between "Incomsport" and "Yevpatoriya" will start at 18 o'clock. The teams will be judged by referee from Pervomaiskoe Roman Shalverov.
One more meeting will be in Agrarnoe urban type settlement, Simferopol. "Krymteplitsa", Molodezhnoe will play with FC "Sevastopol" there. "Teplitsa" won from Sevastopol with the score 2:1 in first duel in away game. Lenur Akhunov and Redvan Memeshev distinguished themselves by the goals in the line-up of "Krymteplitsa", and Vitaliy Mironenko scored at "Sevastopol". The match "Krymteplitsa" – "Sevastopol" starts at 19 o'clock. The referee of this game is appointed Aleksey Polianin from Simferopol.
Let us recall, that according to the Regulation, the team which scored more away balls qualifies to the next stage if the teams scored the same number of goals. If the teams have the same number of home and away goals, then penalty shootout is appointed after the match penalty to determine the winner.
Both return legs of the CFU Cup-2019/20 semifinal are scheduled to show in live broadcast on the official Crimean football union website.