The first semifinal matches of the CFU Cup-2019/20 will be on July 15
July 15, 2020 / 10:42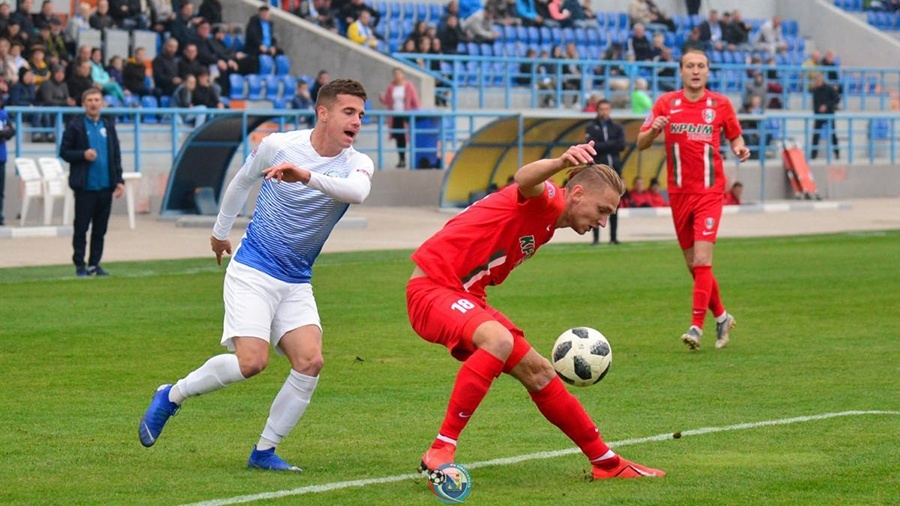 The turn of the CFU Cup, season-2019/20 becomes after the restart of the matches of the CFU Premier League championship. The restart of the cup's matches will be today, July 15.
Let us recall, that according to the draw in semifinals will play: FC "Yevpatoriya" – "Incomsport" (Yalta) and FC "Sevastopol" – "Krymtepitsa" (Molodezhnoe).
The first meeting between "Yevpatoriya" and "Incomsport" will be on the field of sports complex "Arena-Crimea" and will start at 18 o'clock.
Yevpatoriya met with "Ocean", Kerch on the stage of quarterfinal. The first match ended in battling draw 3:3, and "Yevpatoriya" was stronger in return leg – 2:0. Yalta won from "Favorit-VD Kafa" twice in the matches of quarterfinal with total score 6:1.
The semifinal match "Yevpatoriya" – "Incomsport" will judge by the referees' team led by Iurii Volkov from Simferopol.
One more match will be in Sevastopol, where local same name club will host "Krymteplitsa", Molodezhnoe.
Sevastopol won from "Kyzyltash", Bakhchysray twice in the matches of the quarterfinal with the same score 2:1, and "Teplitsa" passed "Gvardeets", Skvortsovo by the sum of two meetings – 8:1.
The meeting "Sevastopol" – "Krymteplitsa" starts at 19 o'clock. The match will be on the field of SHC "Sevastopol". Roman Dovbnia from Simferopol is appointed as referee of this match.
Both first semifinal matches are scheduled to show in live broadcast on the official Crimean football union website.