The return legs of the quarter-final of the CFU Cup, season -2019/20 were held
November 14, 2019 / 15:18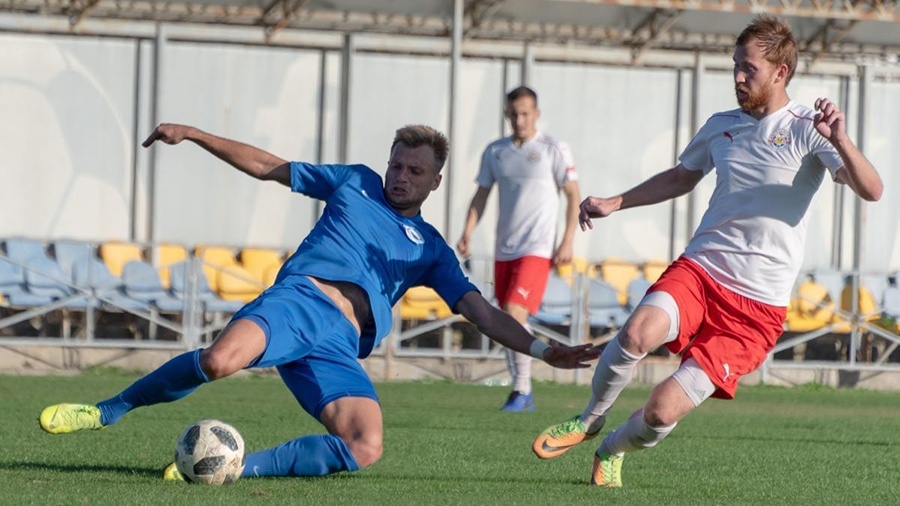 Three of four scheduled return legs of the Crimean football union Cup series, season -2019/20 were played on Wednesday, November 13.
In Feodosiya local "Favorit-VD Kafa" couldn't to resist anything to "Incomsport", Yalta, lost with huge score 0:4. Midfielder of Yalta Ramil Gasanov distinguished himself by hat trick in this game, one more ball is in the asset of Dmitriy Ivanov. Thus, "Incomsport" came out to semi-final of the CFU Cup.
"Kyzyltash", Bakhchysaray minimally lost to FC "Sevastopol" at home – 1:2. Redvan Osmanov brought ahead the away team in the end of the first half. Anton Shevchuk recovered balance in the second half of the game. But "Kyzyltash" didn't manage to hold at least a draw. Dmitriy Matvienko from Sevastopol didn't convert a penalty in the 79th minute, having shot wide. But Matvienko vindicated himself in six minutes, made accurate free kick from 30 miters. As result "Sevastopol" wins, which came out to the semi-final of the CFU Cup.
FC "Yevpatoriya" turned out stronger than "Ocean", Kerch at own walls – 2:0. Andrey Vasianovich scored in the 41st minute, and Defender of "Ocean" Dmitriy Bubenin made an own goal on his liabilities in the 66th minute. "Yevpatoriya" came out to the semi-final on aggregate.
One more duel between "Gvardeets", Skvortsovo and "Krymteplitsa", Molodezhnoe was canceled.
Truther decision on this game will be made by the CFU Disciplinary Committee and the CFU Competition Committee.
The semi-final pairs of the CFU Cup-2019/20 will be later determined by a draw.