The return leg matches of the quarter-final of the CFU Cup-2019/20 will be on November 13
November 12, 2019 / 17:16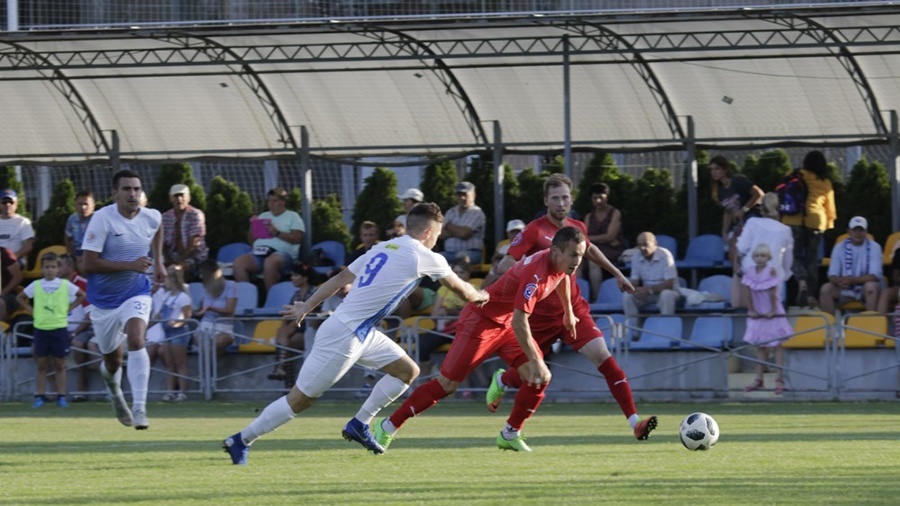 The return leg matches of the Crimean football union Cup series -2019/20 will be on the peninsular on Wednesday, November 13.
In Feodosiya local "Favorit-VD Kafa" will host "Incomsport", Yalta. The Yalta's team achieved the victory in the first match with the score 2:1. The return match will be of the stadium n.a. Shaiderov and will start at 14 o'clock. The teams will be judged by the referees' team led by Denis Korablev from Kerch.
"Gvardeets" from Skvortsovo will host "Krymteplitsa", Molodezhnoe in Sevastopol on the field of local sports complex. There is no special intrigue in this opposition. "Teplitsa" achieved more than confident win in the first game with the score 5:1, thus practically guarantee itself the place in semi-final. The game between "Gvardeets" and "Krymteplitsa" starts at 14 o'clock. The referee of the match – Dmitriy Ponomarenko from Dzhankoi.
The duel in Novopavlovka, Bakhchysaray district will start at 14 o'clock also, where "Kyzyltash" will play with FC "Sevastopol" on the stadium of sports complex "Skif". The football players from Sevastopol achieved minimal win with the score 2:1 in the first meeting. The referee of this opposition is appointed Oleg Liashko from Simferopol.
And the match in Yevpatoriya will be at 15 o'clock, where local same name club will host "Ocean", Kerch. These rivals couldn't show wthe winner in the first game, played in a draw 3:3. The match "Yevpatoriya" – "Ocean" will be on the field of sports complex "Arena-Crimea". The teams will be brought out to the field be referee's team led by Aleksey Polianin from Simferopol.