The first matches of the quarterfinal of the CFU Cup – 2019/20 will be on October 9
October 8, 2019 / 20:01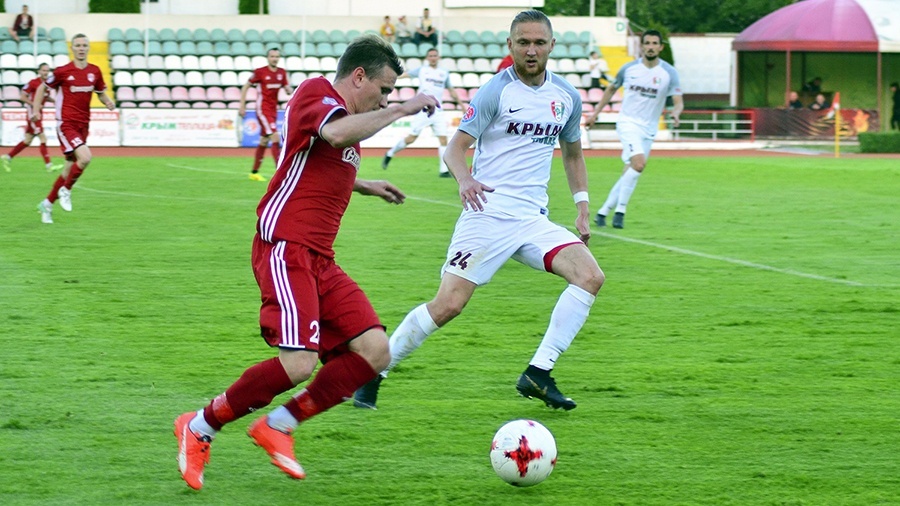 The first matches of the 1/4 final of the CFU Cup series, season 2019/20 will be on the peninsular on October 9. The duels will be in Yalta, Kerch, Sevastopol and Simferopol.
"Incomsport", Yalta will host "Favorit-VD Kafa", Feodosiya at 15 o'clock. The club from Yalta overplayed its countrymen from "Rubin Yalta" with the score 1:0 on the 1/8 final stage and qualified to the next stage of the CFU Cup series. And Feodosiya will start its participation in the Cup from quarterfinal by the will of the draw. The match between "Incomsport" and "Favorit-VD Kafa" will be on "Avangard" stadium. The referee of the match is Maksim Strutskiy from Razdolnoe.
The game in Kerch starts at 15 o'clock also, where local "Ocean" will meet with FC "Yevpatoriya". The club from Kerch won from amateur "Triad-Monte" with the score 3:1 in 1/8 final, and Yevpatoriya without any problem won from "Uiutnoe" team from Saky district with the score 6:0 in the same stage of the tournament. The game in Kerch will be on the stadium n.a. 50th anniversary of October. The referee from Simferopol Oleg Lapishko will judge the team.
The match in Sevastopol will start at 16 o'clock, where local same name club will play with "Kyzyltash", Bakhchysaray. Both rivals just start their participation in the CFU Cup series. The referee of the match "Sevastopol" – "Kyzyltash" is Iurii Volkov from Simferopol.
The game in Agrarnoe urban type settlement, Simferopol will be in 18 o'clock. "Krymteplitsa", Molodezhnoe will host there "Gvardeets" from Skvortsovo, Simferopol district. Both rivals achieved hard victories over their opponents in the 1/8 final. "Krymteplitsa" managed to get control over "Chernomorets", Sevastopol 2:1 only in extra time, and "Gvardeets" minimally won from metropolitan "TSK-Tavriya" – 1:0. The game "Krymteplitsa" – "Gvardeets" on "Krymteplitsa" stadium will conduct the referees' team led by Nikita Sugak from Sevastopol.
All first matches of the 1/4 final of the CFU Cup-2019/20 are scheduled to show in live broadcast on the official Crimean football union website.