The matches of the seventh tour of the CFU Premier League championship will be on September 29
September 27, 2019 / 14:29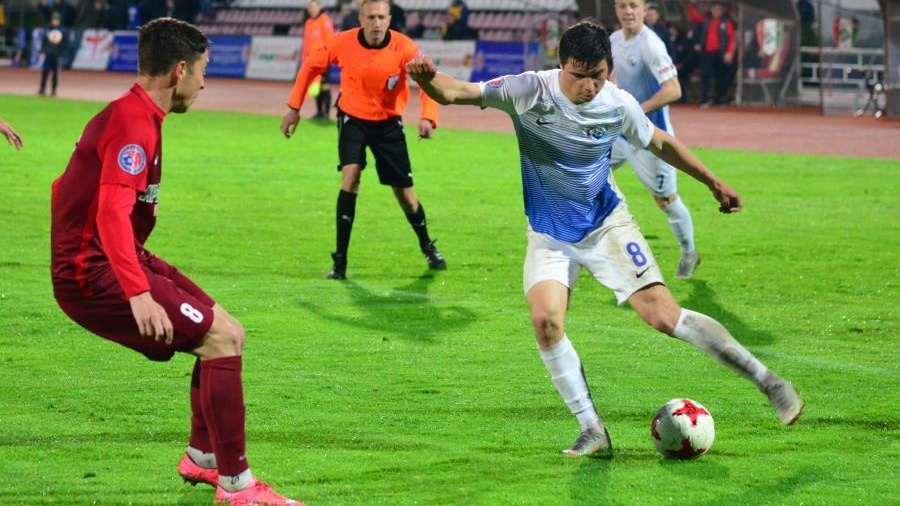 The matches of the Crimean football union Premier League championship, season 2019/20 will be played in Crimea on Sunday, September 29. The duels will be in Bakhchysaray district, Kerch and in Simferopol.
"Incomsport", Yalta will host one of the leaders – FC "Yevpatoriya" in Novopavlovka, Bakhchysaray district. Yalta lost to "Sevastopol" 3:6 in away game at last tour, and Yevpatoriya played in zero draw with "TSK-Tavriya" in the 6th tour. The rivals conducted 4 head-to-head meetings, "Yevpatoriya" won three times, one win in the asset of "Incomsport". The game of 7th tour will start at sports complex "Skif" at 16 o'clock, and the referee from Kerch Denis Korablev will judge the teams.
"Kyzyltash", Bakhchysaray will play in Kerch with local "Ocean". Kerch locates on the last place of the standings after six conducted matches, scored only one point. "Kyzyltash" locates on the sixth position, Bakhchysaray has 8 points in its asset. "Ocean" lost to "Favorit-VD Kafa" 1:2 in away game at last tour, and "Kyzyltash" didn't win from "Krymteplitsa" at native walls – 1:1. The oppositions stats of Kerch and Bakhchysaray counts 8 matches: "Ocean" won once, 2 draws and "Kyzyltash" won five times. The game of seventh tour will be on the stadium named after the 50th anniversary of October and starts at 16 o'clock. Roman Dovdnia from Simferopol is appointed as referee of the match.
"TSK-Tavriya" will host "Favorit-VD Kafa", Feodosiya in Simferopol on "Fiolent" stadium. Simferopol hold second place of the standings. The team of Vladimir Martynov scored 12 points, and Feodosiya rose to the fourth place thanks to the wins in last two matches and has in its asset 9 points. The match "TSK-Tavriya" – "Favorit-VD Kafa" starts at 16 hour 30 minutes. The referee team led by Roman Shalverov from Pervomaiskoe will judge the teams.
And tour will be closed by the match in Agrarnoe urban type settlement, Simferopol, "Krymteplitsa", Molodezhoe will measure its strength with the leader of the championship – FC "Sevastopol". The matches between these rivals arouses interest from supporters side. The rivals met 12 times in head-to-head confrontations: Sevastopol won the half of the matches, "teplitsa" has 3 wins and 3 games ended in a draw result. The game "Krymteplitsa" – "Sevastopol" will be on "Krymteplitsa" stadium and will start at 18 o'clock. The referee of the match – Bogdan Golovko from Yalta.