The best football players, coach and referees of the CFU Premier-League championship, season 2018/19 were determined
June 7, 2019 / 13:52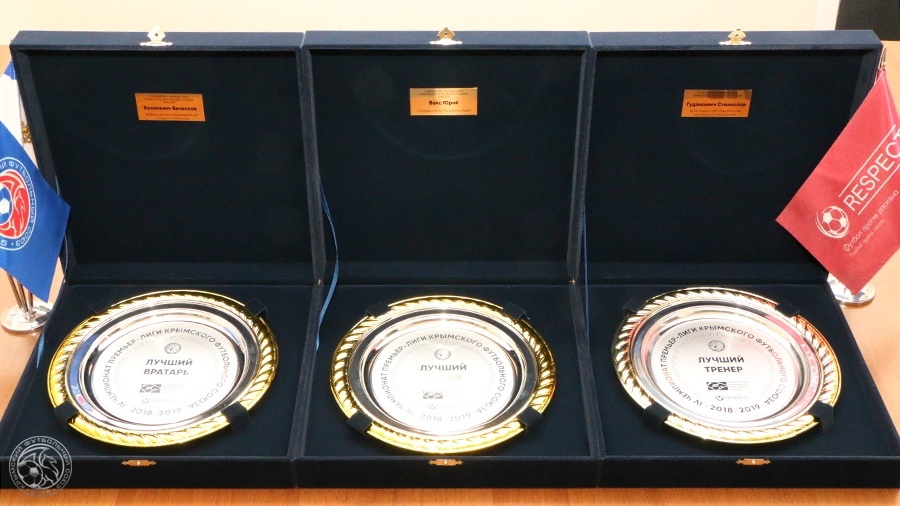 Photo: Крымский футбольный союз
The IV championship of the Crimean football union Premier-League is ended. The best players of the season in different nominees were determined at the end of the championship on the grounds of CFU clubs questioning.
The best goalkeeper – Viacheslav Bazilevich (FC "Krymteplitsa")
Two football players at onece were determined in nominee "the best defender". There are: Anton Monakhov (FC "TSK-Tavriya") and Artur Novotriasov (FC "Krymteplitsa").
The best midfielder – Dliaver Nuridinov (FC "Yevpatoriya")
The best forward – Redvan Osmanov (FC "Sevastopol")
The best player of the championship was acknowledged Redvan Osmanov (FC "Sevastopol")
Th best goalscorer of championship became player of FC "Sevastopol" Redvan Osmanov, who scored 17 goals at 24 matches.
The best coach was acknowledged the mentor of FC "Sevastopol" Stanislav Gudzikevich.
The best referee of championship became Iurii Vaks from Simferopol, the best referee assistant – Dmitriy Domnikov from Simferopol. The best inspector – Anatoliy Oleinik (Simferopol).
The care package from Crimean football union will be presented to all nominates.