The best players, coach and referees of the CFU Premier League championship season-2016/17 (PHOTO)
June 11, 2017 / 15:55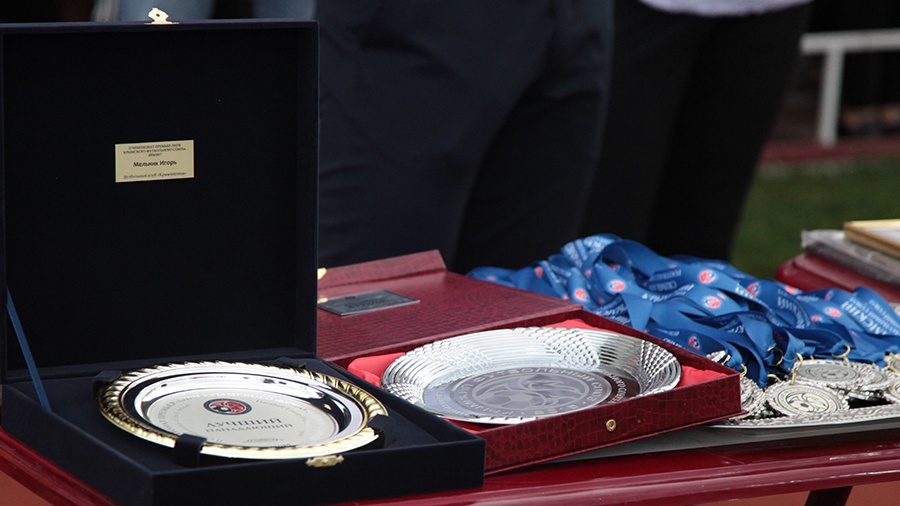 The second Crimean football union Premier League championship ended on June 10, 2017. At the end based on the CFU football clubs poll were determined the best players of the season in different nominations.
The best defender – Roman Klimentovskiy (FC "Sevastopo"l)
The best midfielder – Ivan Voitenko (FC "Yevpatoriya")
The best forward – Igor Melnik ( FC "Krymteplitsa")
The best football player of the championship was admitted Dliaver Nuridinov (FC "Yevpatoriya").
Maksim Shumailov from FC "Ocean" Kerch city is the best goalkeeper of the championship regarding to the stats data.
The best goalscorer of the championship – Dliaver Nuridinov (FC "Yevpatoriya"), who scored 16 goals in 26 matches.
The best coach was determined by the Crimean football union Presidium. It was the FC "Sevastopol" coach Aleksey Grachev.
Roman Bokhniak from Sevastopol city is the best referee of the championship, the best Referees' assistant – Viacheslav Malokostov, Sevastopo city.
Crimean football union will present to all nominees the memorable gifts.