"TSK-Tavriya" beat "Kyzyltash" in the friendly match
July 19, 2017 / 12:10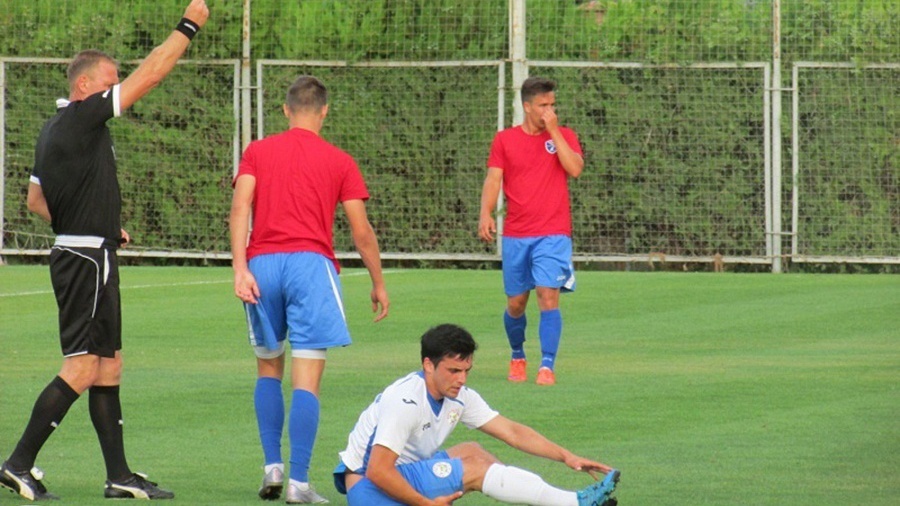 Simferopol's "TSK-Tavriya" beat the debutant of the CFU Premier-League Championship "Kyzyltash", Bakhchysaray city in first sparring after the holiday – 2: 1. The game took plays at sports complex "Skif" Novopavlovka village, Bakhchysaray region on July 18.
Tavriya updated most part of the team comparing with last season (we should note that a number of players are on preview).
Bakhchysaray's team led in the score on the 11th minute – Arsen Kurtiev scored.
One of the potential newcomers of the club from capital recover the balance before the break – 1:1 (the player name the press service of the "TSK-Tavriya" does not report).
Andrey Zborovskiy scored a winner ball on the 72nd minute from the penalty mark – 2:1 (Andrey Gaidash got penalty kick).
"TSK-Tavriya" (line up): Karnaukh, Pogoreltsev, Ramazanov, Abliametov, Pechenkin, Santrapinskikh, Borgun, Pencheliuzov, 3 players on the preview. The substitutions of the second half: Bazilevich, Dugu, Bezklubiuk, Gaidash, Zborovskiy, I. Melnik, Kuzmenko.
"Kyzyltash" (line up): Milevskiy, Kurtiev, Buriak, Kreshchik, Morev, Anufrienko, Khablov, Novikov, Zelenkevich, Shulki, Brovkin.
"TSK-Tavriya" will hold a sparring with FC "Sevastopol" on July 27 at the "Skif" (18.00), and "Kyzyltash" with youth "Krymteplitsa" on July 22 in Agrarnoe urban-type settlement (18.00).