PFС "Kyzyltash" is preparing for the debut season start in the CFU Premier League
July 17, 2017 / 13:38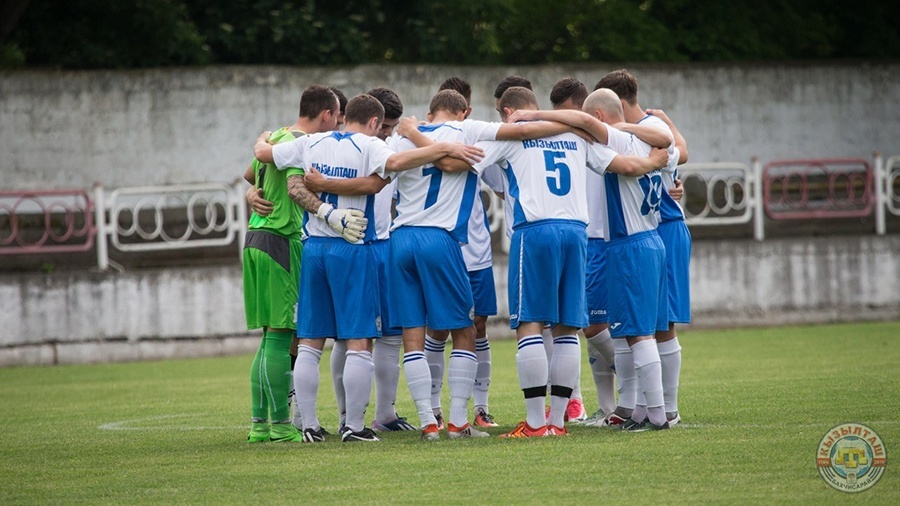 Photo: пресс-служба ПФК "Кызылташ"
Football club "Kyzyltash" is actively working to preparation for the upcoming debut season in Crimean football union Premier-League Championship season-2017/18. In contrast to the other teams of the championship, the wards of Enver Seidametov came back from the holiday on July 5. The team was preparing to the official games at the Stadium "Druzhba" in Bakhchysaray city.
"Kyzyltash" will play for the first time at the Premier League. To get well prepared for the official games, we went out from the vacation earlier than other teams. We have great aim, so we have a colossal amount of work", – the head coach said.
Training session the "Kyzyltash" will hold at the sports complex "Skif" in Novopavlovka village. There are about 30 players at the disposal of the coaching staff.
Among them are both pupils of Crimean football and visitors from mainland Russia.
PFC "Kyzyltash" will hold his first control match with the Simferopol`s "TSK-Tavriya". The game will hold at the sports complex "Skif" on July 18.
According to Enver Seidametov, in front of the coaching staff is the task to select the strongest players at the training session who came to preview and form the backbone of the team.