Tournament for the "Governor`s Cup 2016-2017" among girl`s teams. Already history!
May 7, 2017 / 17:43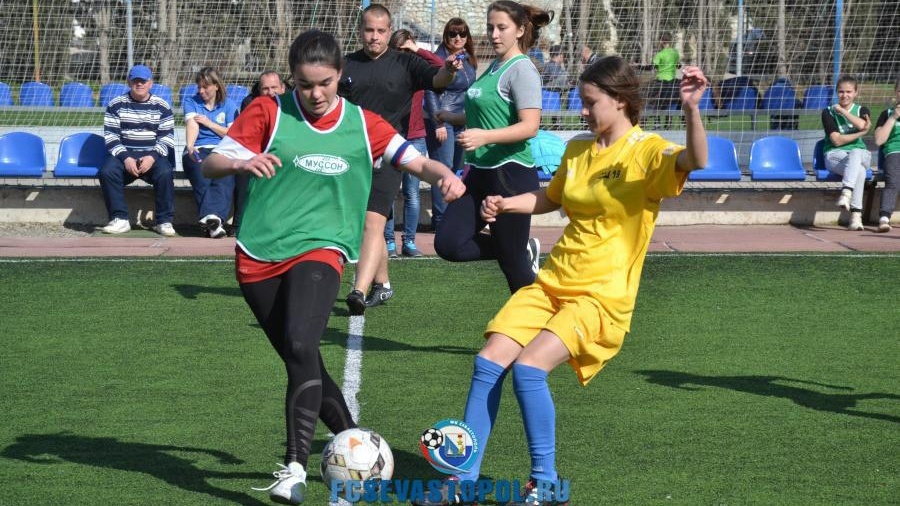 Sevastopol Football Championship "Governor`s Cup" finished on Friday, May 5, 2017, among girl's teams of comprehensive school 2016-2017.
Let us recall, that tournament held from October 2016 till May 2017 at the SFC "Sevastopol" football fields and organized and conducted by the Children and Youth`s Football League of the city in common with FC "Sevastopol".
11 girl's teams held a full-fledged two-round championship, each played 20 games. There were ups and downs, tears for joy and disappointment, goals, victories and defeats, bright combinations, in fine, everything that is the givens of football. Especially to the girlish football!
The most vivid tournament fragments will remain in memory.
This and the enchanting first round of the championship performed by girls from the 19th school with the unique Iuliia Mezentseva and Marina Iurchik. The team missed the least goals number – only 10!
This and the team-discovery of the second round from the 2nd gymnasium, which became the most effective at the tournament – 82 goals! Half of them (41) on account of the best tournament scorer Polina Dolmatova.
And, of course, there is a powerful game of school № 46, practically without failures. There is an opinion that girls would not "disappeared" at junior championship with a trio like Kseniia Semeniuk, Sevie Reshitova and Esma Butukova.
We want to say words of appreciation and gratitude to the girls and coaches of the others eight teams of the championship, each of which has its own style, each of which has its own team`s "stars".
The tournament winners were the girls team from school No.  46 (coach – Tatiana Otrokova). The silver medalists – the team of the school No.  19 (coach – Iurii Naimushin). Bronze won by the team of Gymnasium No. 2 (coach – Denis Popov).
Great day of the tournament summarizing and winners awarding will hold on Monday, May 8. We invite supporters, parents and all prize-winner of the competition to 10:30 am at the Square of the Soviet Union Heroes (Brestskaia Street 21, at the entrance to the SFC "Sevastopol").