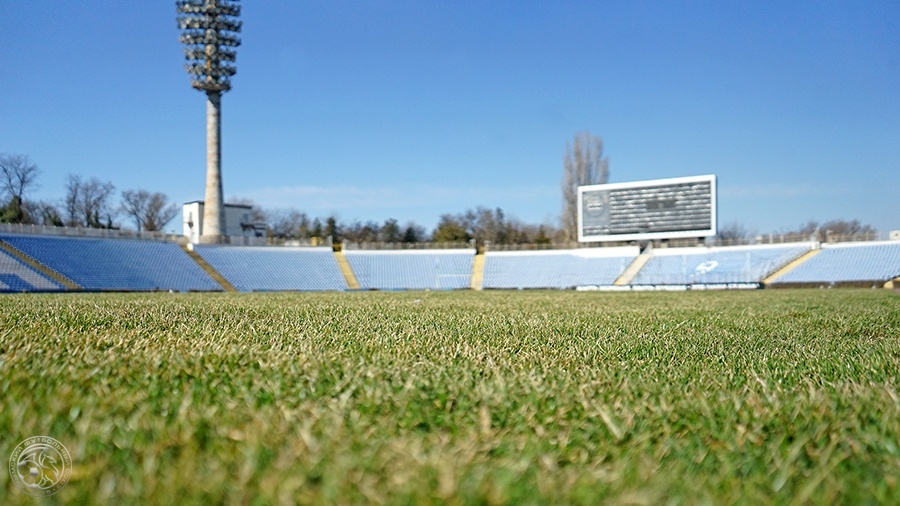 Фото: Крымский футбольный союз
Sports arenas owners in Crimea – municipal or private – will prepare "roadmaps" to provide stadiums with security measures stipulated for by Russian law. The president of the Crimean football union mr. Iurii Vetokha told during the "Working noon with "Crimean newspaper".
"At the moment, there is a law (on security measures at the stadiums – note), which can not be offended. Crimea is a part of Russia and the Southern Federal District. And Crimea can't get a preference in this issue, for example let`s say why we better than Kamchatka or Irkuts. The problem is not unique. The law is in force from 2015. There are competitions of different levels and there are safety rules for them, and stadiums must comply with these requirements" – said mr. Vetokha.
According to him, it was managed to agree with the Ministry of Internal Affairs and profile department that each stadium is developing a "roadmap" according to which they will bring sports facility to correspond with standards of law, at the expense of municipal or private funds, if it is the municipality property or private property respectively.
"There (at the security rules – note) must be a ditch, and at least for 500 meters one video camera, lighting, all along the perimeter should be closed, the barriers. Very difficult activities that should be at the stadium. They can be done, but at first need to develop a project, find the funds, and it is about 40 million rubles", – said mr. Vetokha.