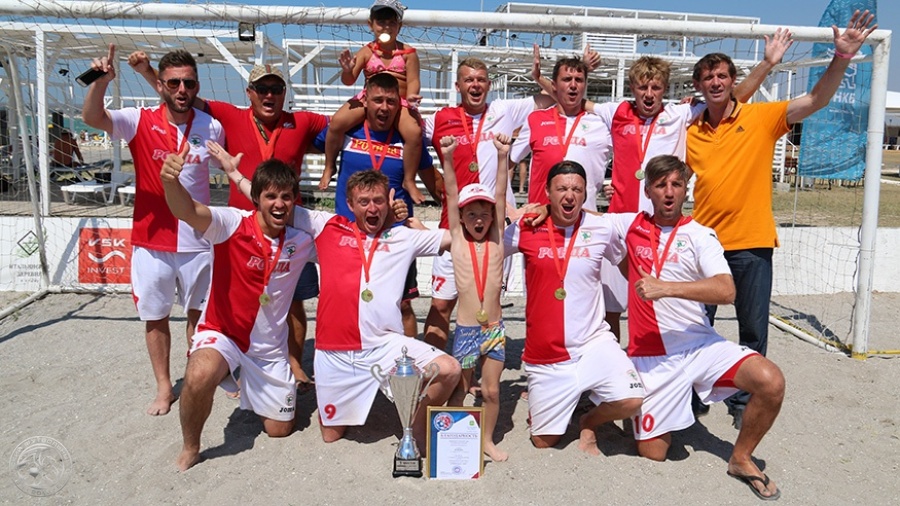 Фото: Крымский футбольный союз
The beach football tournament took place within the framework of the extreme sports festival "Extreme Crimea" and with the support of the Crimean football union in the Olenevka settlement (Cape Tarkhankut) from 3 to 4 August 2017.
The tournament was attended by three teams from the Crimean capital – "Rus-CPRF" (Communist party of Russian Federation), "Ronda" and "Osaviakhim", as well as two teams from Sevastopol city – "Legion" and "Ti-Art".
Simferopol "Ronda" an unconditional won according to the results of two game days, Sevastopol "Legion" settled itself on the second line and "Ti-Art" closed the top three of prize-winners.
Let us recall that "Ronda" won the tournament also last year.
The teams awarding ceremony was attended by the Head of the CFU Committee for Minifootball, Beach and Women`s Football mr. Sergey Gapon, the tournament prize-winners received well-deserved rewards from his hands.